Nationale 7
Paul Kersaudy made the blook of their their blog Wordpress ! Support their creativity by buying their blook or create your own now on BlookUp!
Published on July 3, 2018
-
Que ce soit la Nationale 7 ou la Route 66, guidé par l'esprit d'aventure d'un Jack Kerouac ou la lumière des phares de marins, la découverte d'un pays reste pour moi une expérience enrichissante. Ne cherchant pas à collectionner les "on a fait" sur une hypothétique liste de sites touristiques à visiter, un arrêt au bord d'une route, une conversation impromptue avec un habitant, la visite d'un lieu insolite, pour chasser la belle image et avoir le plaisir d'entretenir un carnet de voyage, cela donne un autre sens au mot voyage.
Share Paul Kersaudy's blook!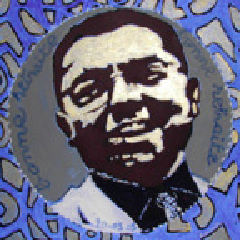 See Paul Kersaudy 's blookspace