Discover the books of your professional social media accounts! From a reporting tool to an event book
Our "blooks" are extensions of your professional social media accounts. They extend the impact of short-living contents and add value to your sharings alongside your partners, your teams and consumers.

A great number of companies and institutions rely on the use of our blooks for internal or large public events in order to include, inform and establish a strong bond with their customers! Contact us


Facebook : your digital activity review! Inform, include, alert.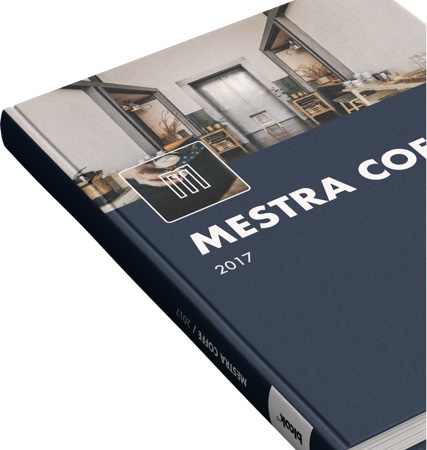 Our Facebook book will gather all of your posts from the timeframe of your choosing. It is an essential tool to involve your teams and to inform your partners of the digital activity other than with statistics!

The interactions with your online community are accurately displayed (number of likes, of comments…) and our multiple design options will enable you to customize your creation to your company's brand identity.

Discover our "My Top 100 Posts" book that assembles your top 100 Facebook publications of a timeframe of your choosing!


Your digital activity review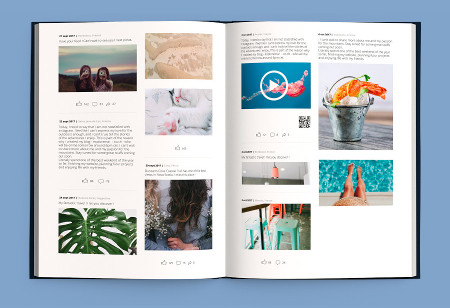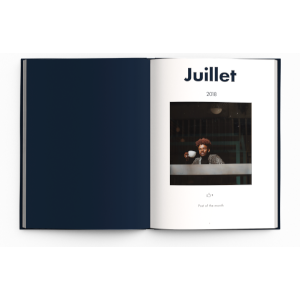 Inform

your partners and teams

Involve

your commercial teams and sales points

Archive

your actions and evaluate
Technical specifications : 7.5x10.2in. format - softcover or hardcover.
Instagram : showcase your best brand content ! Enhance, extend the impact, create bonds
Visual, original and striking, our Instagram blook will bring your contents to your events and enable you to establish long-lasting relationships with your consumers!

Product launches, lookbooks, B2C catalogues, conferences, events, year-end gifts... its purposes are as versatile as yours!

A Top 100 version is also available.
A premium tool for your brand
Enhance

your online brand contents

Extend

The impact of your Instagram account at your events and sales points

Create

A long-lasting bond with your consumers
Technical specifications : 7.9x7.9in. format - softcover
Twitter : extend the impact of your professionnal tweets Inform, bring awareness, share.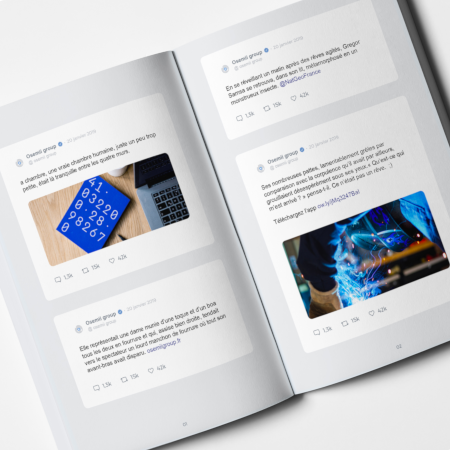 The blook for Twitter from our "Classic" collection extends the impact of your company's tweets through a compact sized book.

Entirely customizable, the blook gathers the highlights of your company news alongside your key audience and is perfect to enhance the value of your digital communications during your events.

By filtering your tweets with keywords or hashtags, you can create themed blooks to support the main strands of your communications strategy.
Your best tweets for a lifetime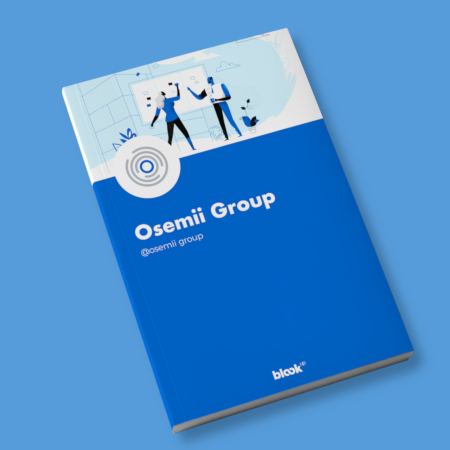 Inform

your partners and customers

Build awareness

within your team on your company's statements

Share

The strongest moments of your company's digital endeavours
Technical specifications : 4.3x6.7in.format - softcover
Top 100 collection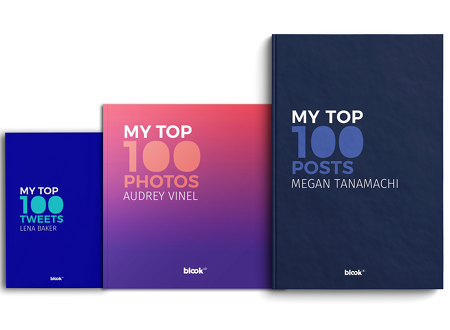 The blooks of our "Top 100" collection will gather 100 of your most popular posts from your Facebook, Instagram or Twitter accounts and rank them in a descending order.

A must to share the best of the best from your social media accounts!
Contact us
They trust us: