BlookSpace The memorial of your digital life
Preserve your digital content for free!
Share and sell your blooks!
The BlookSpace is a unique marketplace for storing and protecting your digital data. In just a few clicks, you can publish and sell your Facebook, Twitter, Instagram, Tumblr, blog or PDF book, and share it with your community!
3 reasons to use the BlookSpace
PUBLISH
You turn your digital content into books and sell them like a real author!
SHARE
You promote your work on the web and allow your community to share it too!
SELL
You track your sales and accumulate profits you can retrieve on your bank account!
The BlookSpace: how does it work?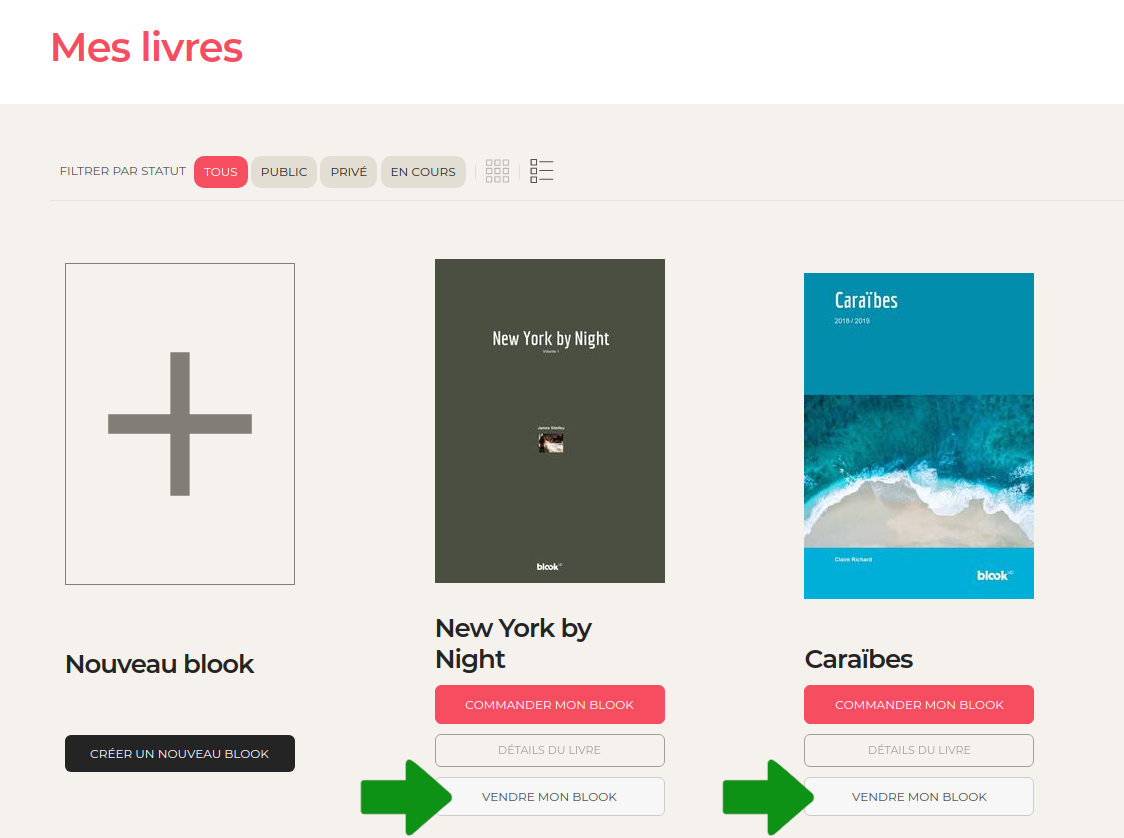 Create a blook
Then, once you have finalized and purchased your book, go to the "My books" tab of your account to put it for sale.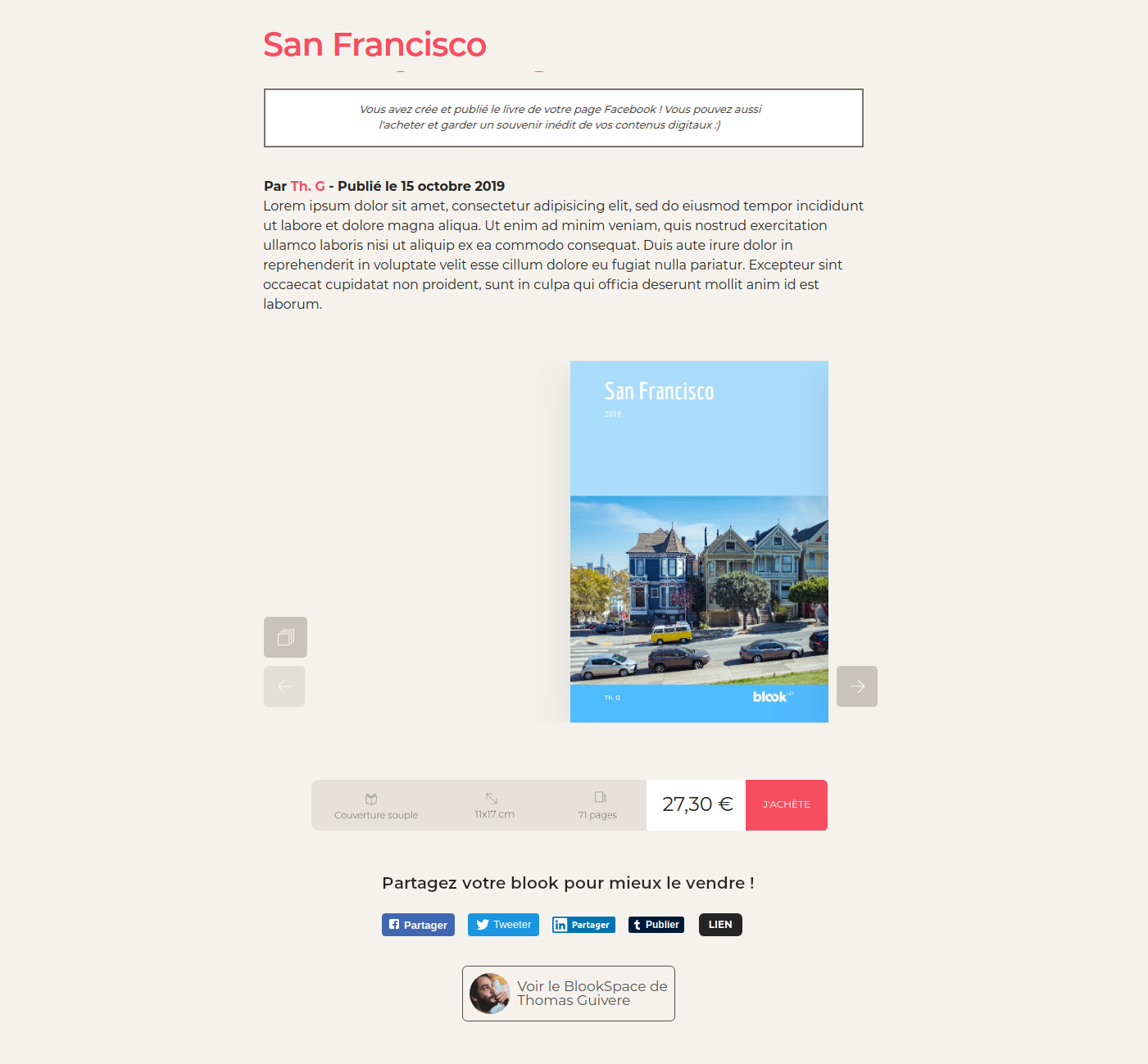 Publish your book!
You can customize its description and share its page on Facebook, Twitter, LinkedIn or Tumblr to promote it. Visitors can also share or order it!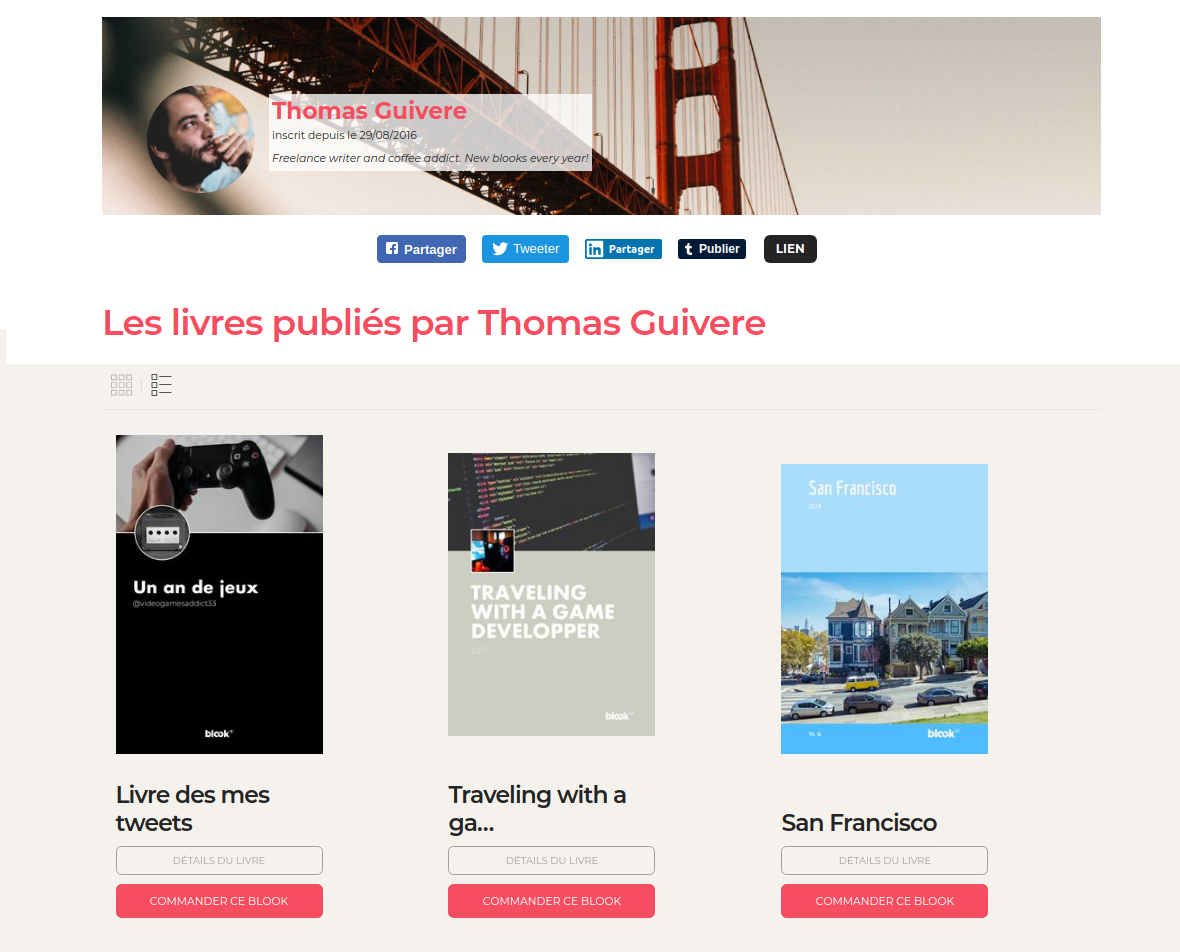 Share your BlookSpace
After garnishing and personalizing it to make users eager to read and buy your works!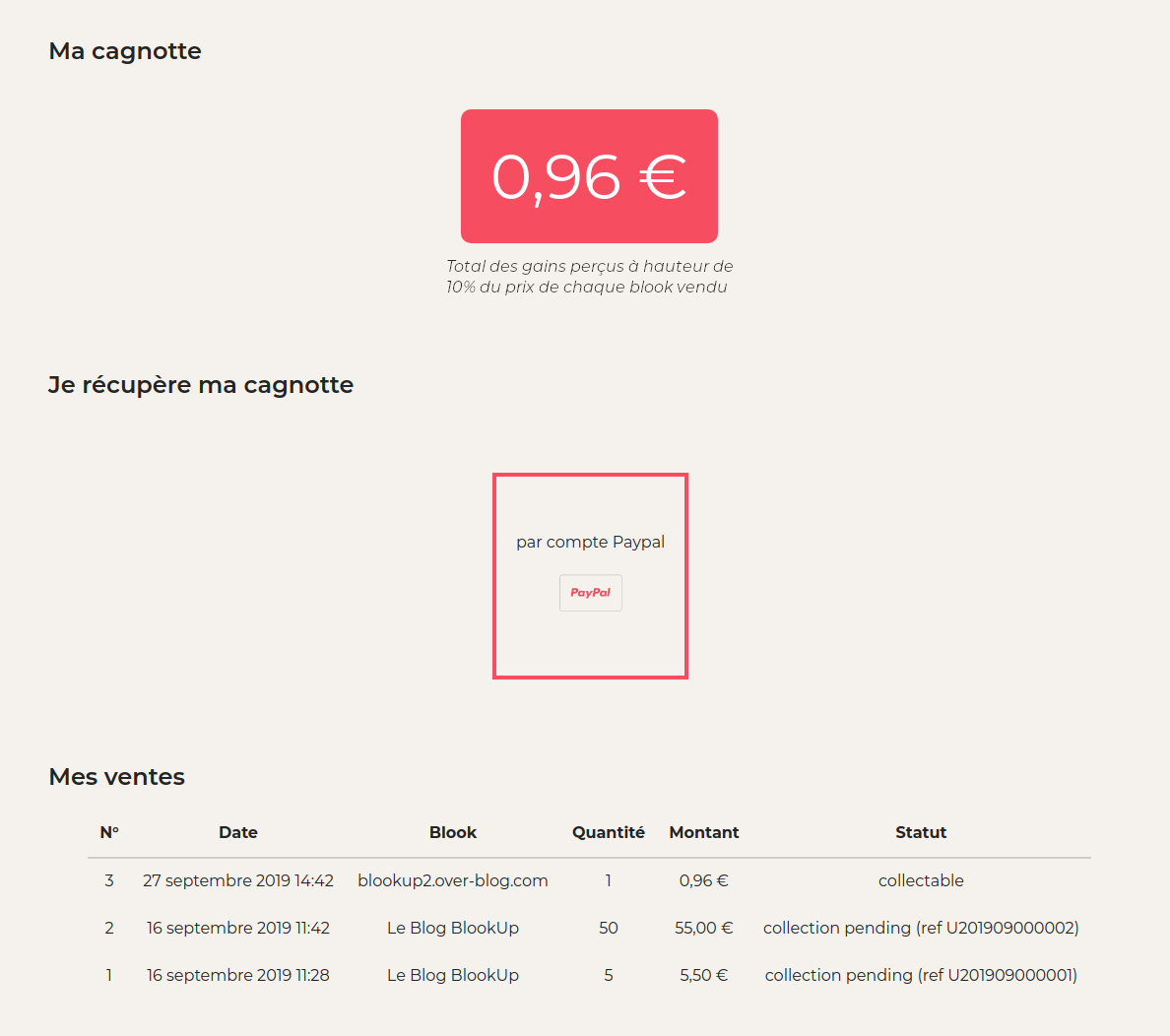 Look at your profits grow!
Each sale earns you 10% of the price of your blook. Those profits go to your pot. In a few clicks, you can return the pot to your bank account!