Paul KERSAUDY
@paulkersaudy made the blook of their their instagram account ! Support their creativity by buying their blook or create your own now on BlookUp!
Published on June 10, 2022
-
Un jour, une photo …
Vouloir résumer un voyage à 3 photos reste un exercice difficile, voire impossible pour certains. Pourtant l'acte photographique permet aussi de développer son imaginaire car bien souvent on ne voit pas dans le viseur la même image que l'on obtient une fois développée ou visualisée sur écran après la prise de vue.
Une photo raconte aussi une histoire, celle de la complicité entre le sujet photographié et le photographe. De cette rencontre peut parfois naître l'envie d'y mettre des mots … juste quelques mots pour savourer l'instant éphémère. Demain sera un autre jour.
Share Paul Kersaudy's blook!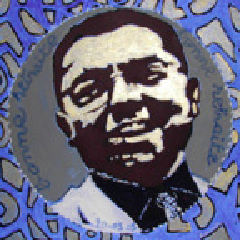 See Paul Kersaudy 's blookspace