We all love our good old books, however, it comes a time when you don't want to read them anymore, so you put them on your bookshelf and never touch them again, which is pretty sad. Luckily for you, we at BlookUp are going to tell you about a nice way of getting rid of your dusty pile of books!
The name is BookCrossing, it is website that allows you to let go of your old books and make them travel! The process is pretty simple: You first need to label the book you want to "set free" and register it on the website using the BookCrossingID written on the said label. Afterwards, all you have to do is leaving it somewhere you know it will be picked up, it could be at your local café, a table or a bench outside at a park….be creative! Once you get back home, saddened by the loss of your old book, you can keep an eye on it by entering the book's BCID.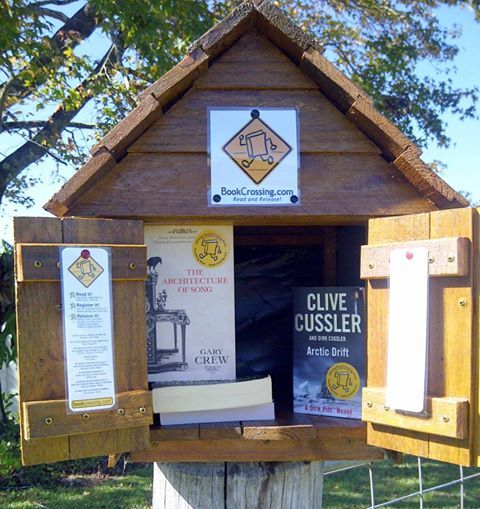 ————————————————————————————-
If you don't feel like releasing your book into the wild you can join on of the BookCrossing's forums, tweet using #bookcrossing or directly  @BookCrossing to let the fellow bookcrossers know about your book!
The person who will pick up your book can type this code on the website and mark your book as officially "picked up". Your book's journey starts here! If one day you stumble upon a book that shouldn't be here for any reason whatsoever, keep it mind that it is probably traveling the world just like your old book is so watch out for the BookCrossing labels!
Don't forget to join the BookCrossing community: