Do you have a lot of contents that you want to print them but you are afraid that they won't fit in 1 book? BlookUp is here to help you 🙂
BlookUp team always made sure to simplify the life of their customers by creating new tools or updating their system. Therefore, they have introduce a tool where you can create several volumes and print all you contents of your social media or your blog in just one click.
There is 2 simple steps to follow:
1- You start by importing your content to the blook of your choice. Once done, a pop up message will appear on your screen.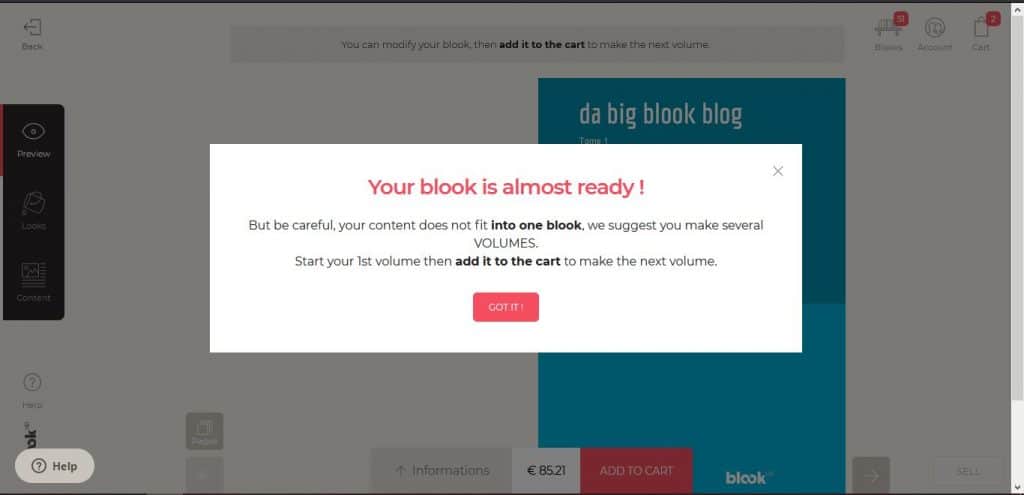 You have to add your first volume, of course after the editing , to your cart in order to start the next one.
2- Once you add it to your cart, another message will pop up and all you have to do is click on "make next volume".
You should repeat the steps until all your contents are imported in 2 or more blooks. Be aware that once we detect that all your posts are well split in the blooks we stop showing the second message.
Finally, all you have to do is place your order and wait for your blooks collection to arrive!