News literally sowing and blooming to make gardens and balconies more beautiful!
In the collective imagination, we see paper burning to warm us during cold winter times or to light our barbecues !  But we don't think about making it recyclable to the point of returning it to the earth!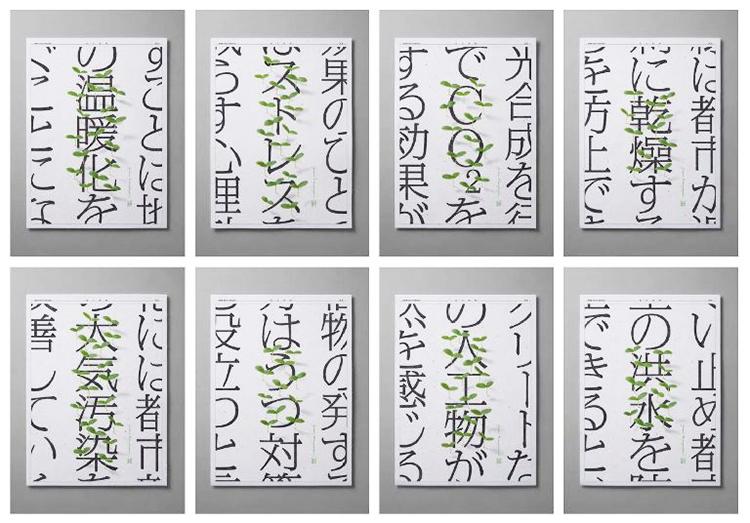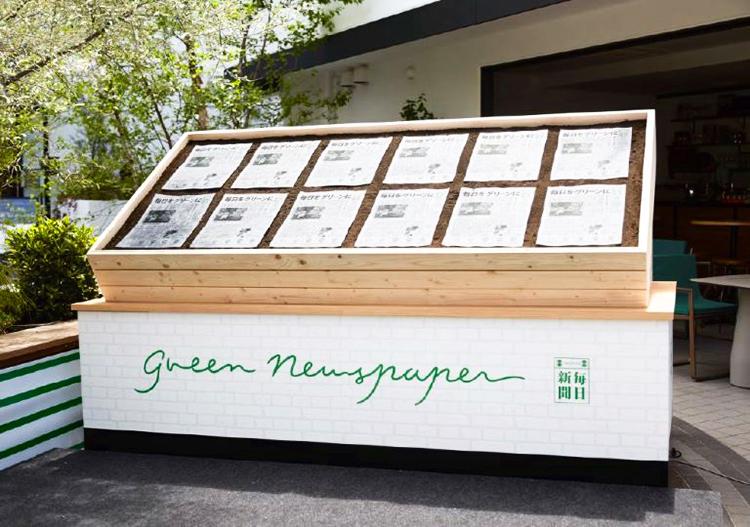 This amazing concept comes from Japan! It is  the Mainichi Shinbun (毎 日 新聞), a daily newspaper created in 1872 and printed over 5 million copies, presented the idea of proposing a bio-degradable and easy-to-plant paper version of itself!
The project, entitled "Green Newspaper", is very successful with an urban Japanese population keen on reconnecting with nature.
You just have to crumble the paper! Which is made with (a mixture of recycled paper, seeds, grass, water, flowers such as daisies, poppies or roses and vegetable ink) ! Then disperse it in freshly worked soil, add water, and voila!
Japanese blooming newspaper, a pretty plant that grows for the pleasure of the eyes!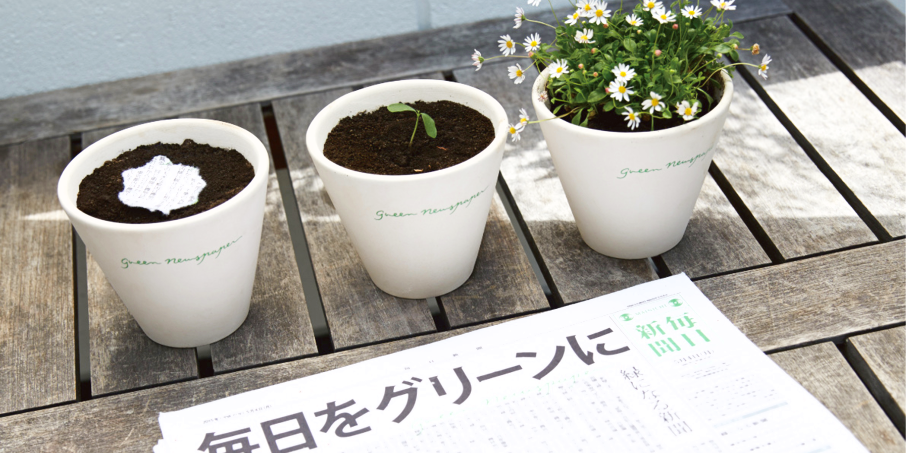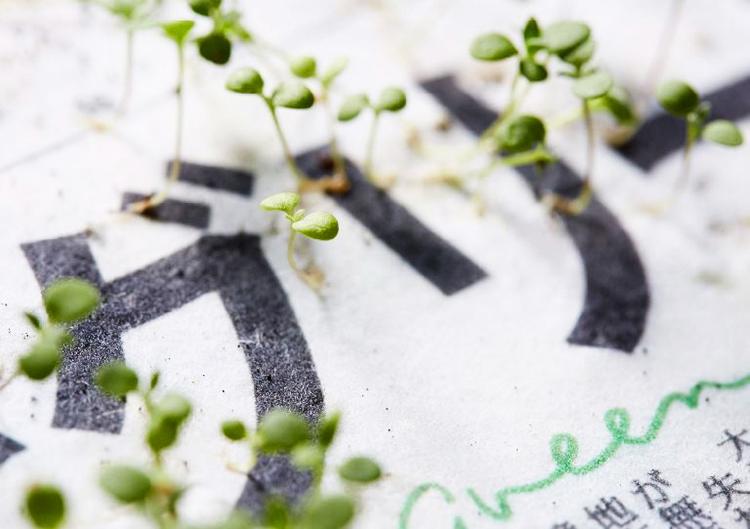 The Mainichi Shinbun  a Japanese blooming newspaper that is renowned in Japan for its environmentally friendly views, and a good way to demonstrate its commitment was to instruct the advertising agency Dentsu to set up this project. Which is also a particularly successful marketing campaign. This version of the newspaper was truly distributed in a limited number of copies and only for a special occasion. But at least, it intrigued people and made them think about their daily use of paper.
While waiting for our local and national newspapers to be inspired by this unusual and well-founded idea, it is always possible to bring back a rare paper copy of the Mainichi Shinbun from your next trip to Japan.  Or to start learning Japanese with its online version (in English here).
   _________________________________________
Article source – Photos credits: Peopleofprint