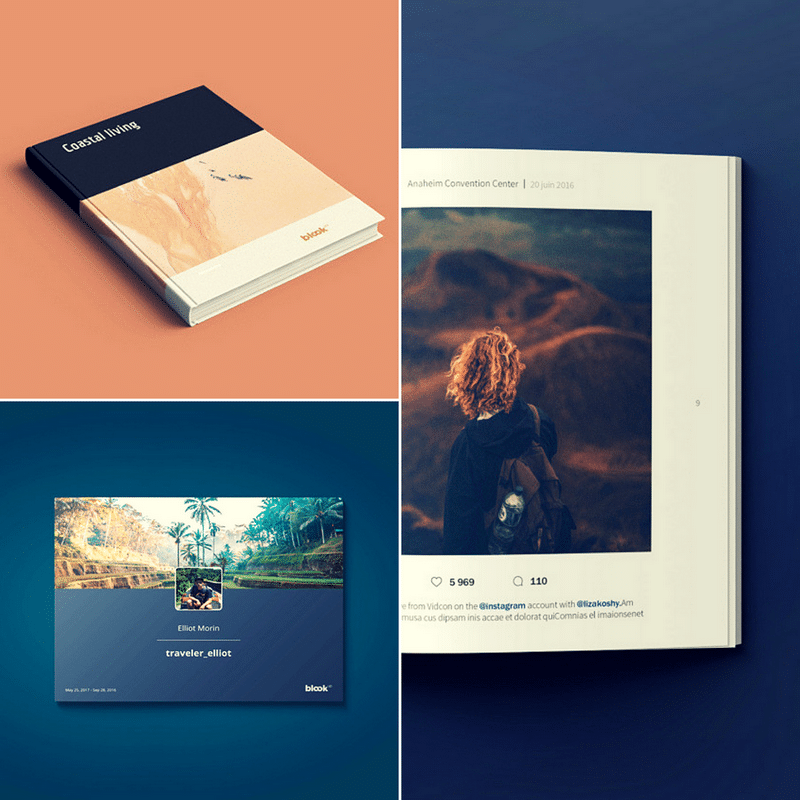 The blook. We talk to you about it every day all over our website but do you know what this word means? We give you the definition!
The blook is a term resulting from a contraction between the English terms book and blog.
BlookUp not only allows you to import your blog but your social networks as well. It is the possibility to customize and shape them as you like and to print them so you can keep track of all your online work, your best moments with your family and friends. All these souvenirs will now be at hand's reach, ready to be comfortably read again: Immerse yourself into those immortalized instants, share them hand to hand, offer them as a gift and perpetuate your digital experience by turning your favorite social network or blog into a beautiful book you can carry around with you: Your blook, it's the proof of your involvement in the world wide web,, the stone you brought to build the internet!
Do not waste time ! Start creating your blook now.