Take advantage of our bright, neutral, pastel or dark colors …
Not more than 42 colors to personnalise your book as you want !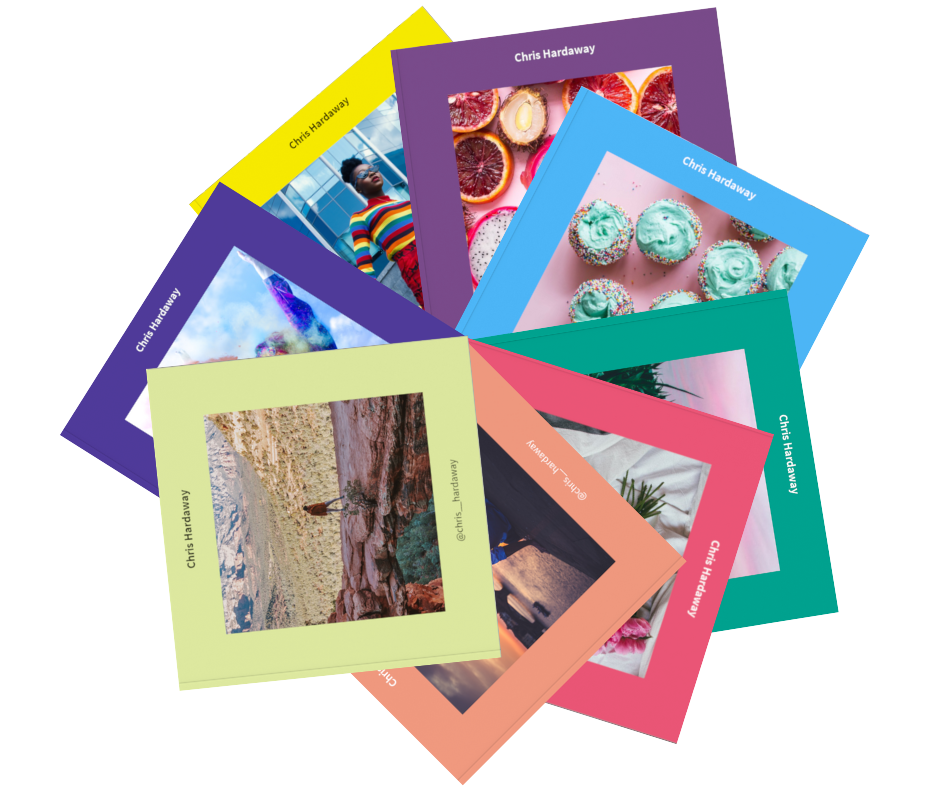 Create book covers that look like you and stick to the content of your book! What better ? Personalization is one of our watchwords.
Sail with passion in our rainbow of tinted palettes, from the most tangy and vibrant, to the sweetest and pastel.
Your memories deserve a place of honor and thanks to our new range of shades, you will be able to display your emotions in a colorful blook!
FOREST
Woody and natural tones
MINERAL
Metallic and urban shades
OCEAN
A reminder of summer, the sea and the beach
PASTELS
A soft harmony

SUNRISE
A tart gradient between twilight and dawn
SUNSET
All the stages of an intense sunset
POPART
For a punchy vibe
These 7 palettes come with 6 of the brightest colors each, what are you waiting for to try them out?