BlookUp has created a unique space for storing and protecting digital data. In just a few clicks, you can publish, share and sell your Facebook, Twitter, Tumblr, Blog or PDF book, and share it with your community !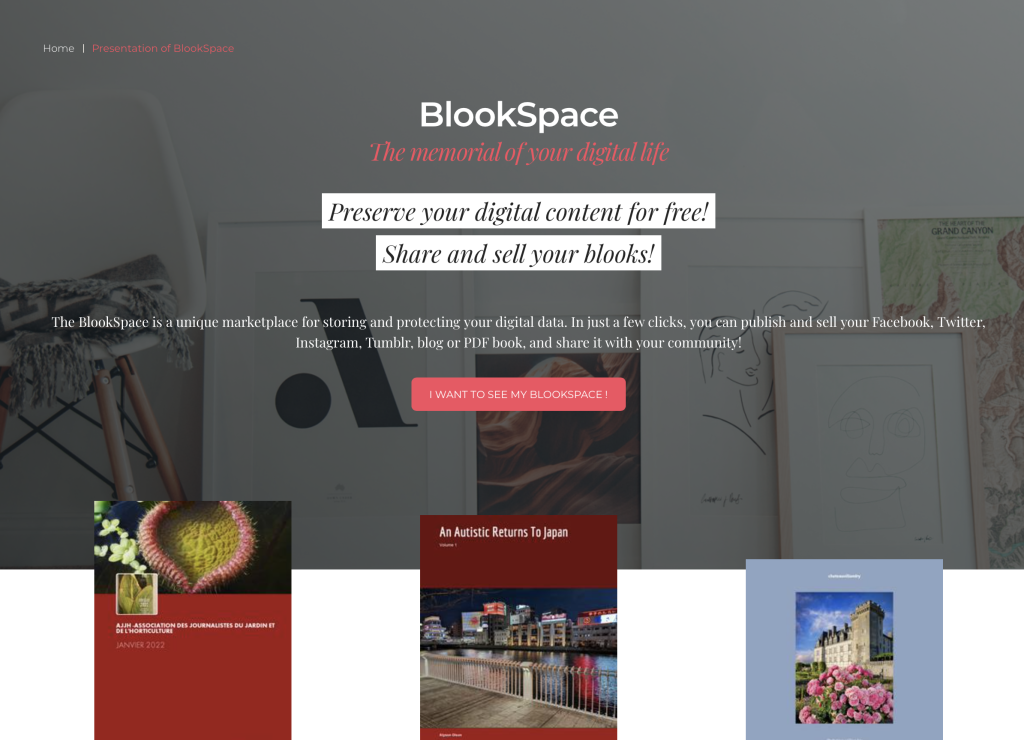 Here are a few tips to help you make the most of your blook and make you want to buy it.
Think of your blook as a book in its own right, not just a book about your blog.
On the Internet, we sometimes tend to let ourselves go: content is not read in the same way and is often ephemeral. But our culture places a certain importance on the book: the cover must be well-crafted, the photos of good quality, the typography and spelling meticulous.
Don't forget that you can create your own personalized cover and import it into BlookUp very easily in the "appearance" section. Remember, whoever buys your book will appreciate having a finished product in their hands !
Share your Blook as much as you can !
Once you've created your blook, don't forget to share it. You're the best person to sell your blook and your own content ! The first vector for sharing is of course our BlookSpace, but don't neglect social networks, because all the interactions made on your publications (shares, likes, comments, retweets and favorites). This will enable you to reach people you don't know, who might also be interested in your work.
Don't forget the theme and price of your blook !
Preserve your digital content for free, share it and sell your blooks !