This week, we have another diary-like blog to share, and we're sure you will like it!
Melody lives her life with this blog to update, and an ADORABLE corgi dog to pet and care for. She talks every now and then about travels, fitness, or just her getting through life with amily and friends… And of course, her dog.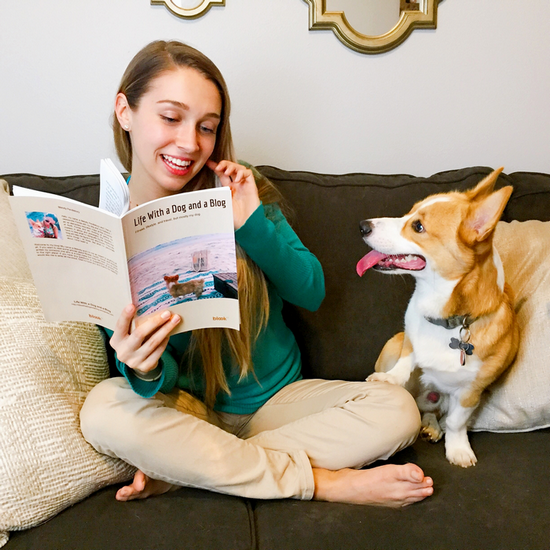 The cutest couple ever reading their blook on the sofa!
___________________________________
First, tell us about yourself ! You, your passions, your hobbies, your projects… 
Hi, I'm Melody Pendlebury and I am a really indecisive, mess of a person but I try my best. I am a senior at the University of North Florida as an Elementary Education major. It seems as if I'm ready to graduate and start my career, but honestly, I have a quarter life crisis daily. One thing that's pretty unique about me is that I'm married. This is shocking to a lot of people because I do look like a 12 year old pretending to be an adult, but I'm actually still young but 22. Even though some people think this is the craziest thing in the world, I'm still a normal 22 year old person and a normal married person trapped into one body. Obviously I'm very passionate about my dog, hence the name of my blog. I am also very passionate about health and fitness. This doesn't mean that I eat healthy all the time or have a rock hard body, because I like to keep life fun and try not to be too serious. This blog is my first attempt at writing something that I actually want people to read and I still get nervous about every article. I post. Futur projects that I you can expect to see in the future are probably going to be more exercise tutorials and recipes. I love writing about things that interest me and am hoping I'm writing about things that interest other people as well.
What is your blog about? Why? Do you have other blogs? If so, what do they talk about? 
I think my blog (https://lifewithadogandablog.com) is a little scattered brain. If I had to say what the main content of my blog was, it would probably be health and fitness. Other than that, I like to write about vacations I've taken, how I have saved money on various things, some lifestyle tips, all while trying to fit my dog into everything. This is the first blog that I have ever written other than my numerous diaries that I never let anyone read growing up. I hope to build and improve my content in the future.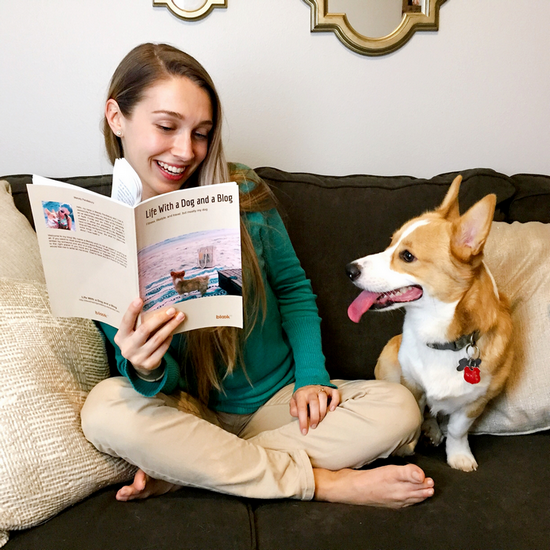 "Remember that time when…" -"Oh no, you printed that too?"
___________________________________
Why did you want to turn your blog " life with a dog and a blog"  into a book?
in today's world everything is digital. This isn't a bad thing because hey, lets save the trees, but sometimes its nice to have a physical copy of something. Since this is the beginning of my first blog I thought it would be good to have something for me to read and show people and hopefully something I can use to reminisce in the future.
How did you find out about BlookUp? 
I found out about BlookUp because their blog followed my blog. I was curious about who they were and started to check them out. I loved how simple and accessible the website was and the the product was something I absolutely loved.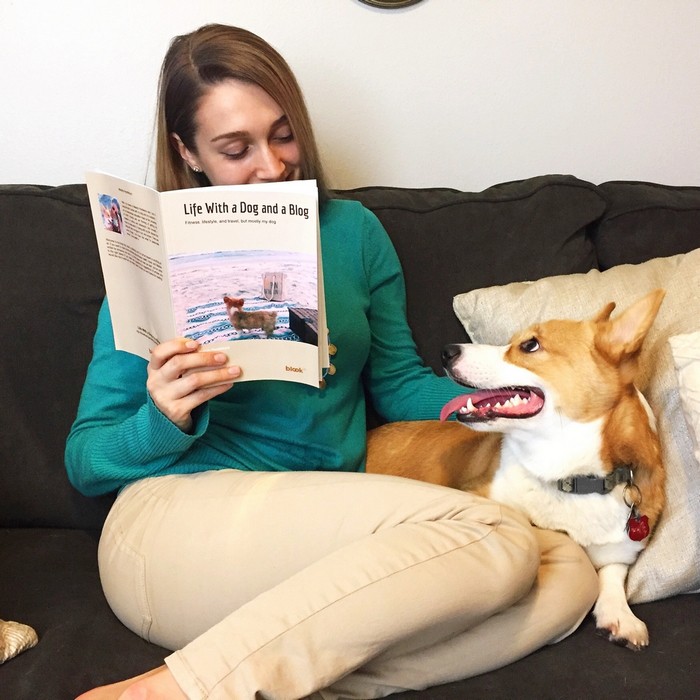 ___________________________________
What are the positive and negative points of the making of your blook? 
Making my blook was super easy. All I had to do was press a few buttons and bam, it was finished. The only negative things I could possibly think of about making my blook was that there was not a lot of templates to choose from. This could also be a positive as well because you don't have to overthink it and you always come out with a beautiful blook.
Do you enjoy the final result? What does your family and friends think about your blook " life with a dog and a blog "?
i LOVE the the final result! It was so cute and unique and it was awesome to see my blog come to life. My husband also loves my blook and insists that we keep it on the coffee table.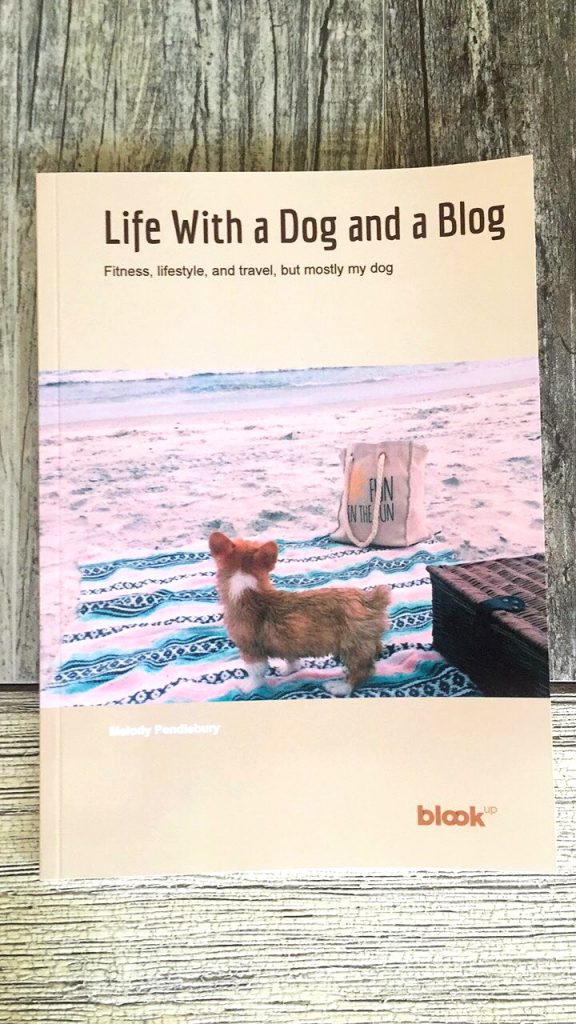 Yeah, that's a geat coffee table decoration!
____________________________________
Would you recommend BlookUp? 
I would definitely recommend BlookUp to anyone I meet. It is such a unique item and not only can you make your blog into a book, but also your social media!
______________________
Thank you Melody for trying our solution, for answering our questions and for your article on your blog! And also, many thanks to Gatsby for posing with style!
For more pieces of life, more fitness and more dog, also follow Melody on: