On Twitter, every second of your life is documented in 280 characters or less.
How do you remember all those publications posted so quickly and save the ephemeral? One solution: The book of my tweets!
BlookUp's book of my tweets lets you immortalize your account, presenting it as your Twitter feed with the number of likes, comments and shares apparent in impeccable print quality.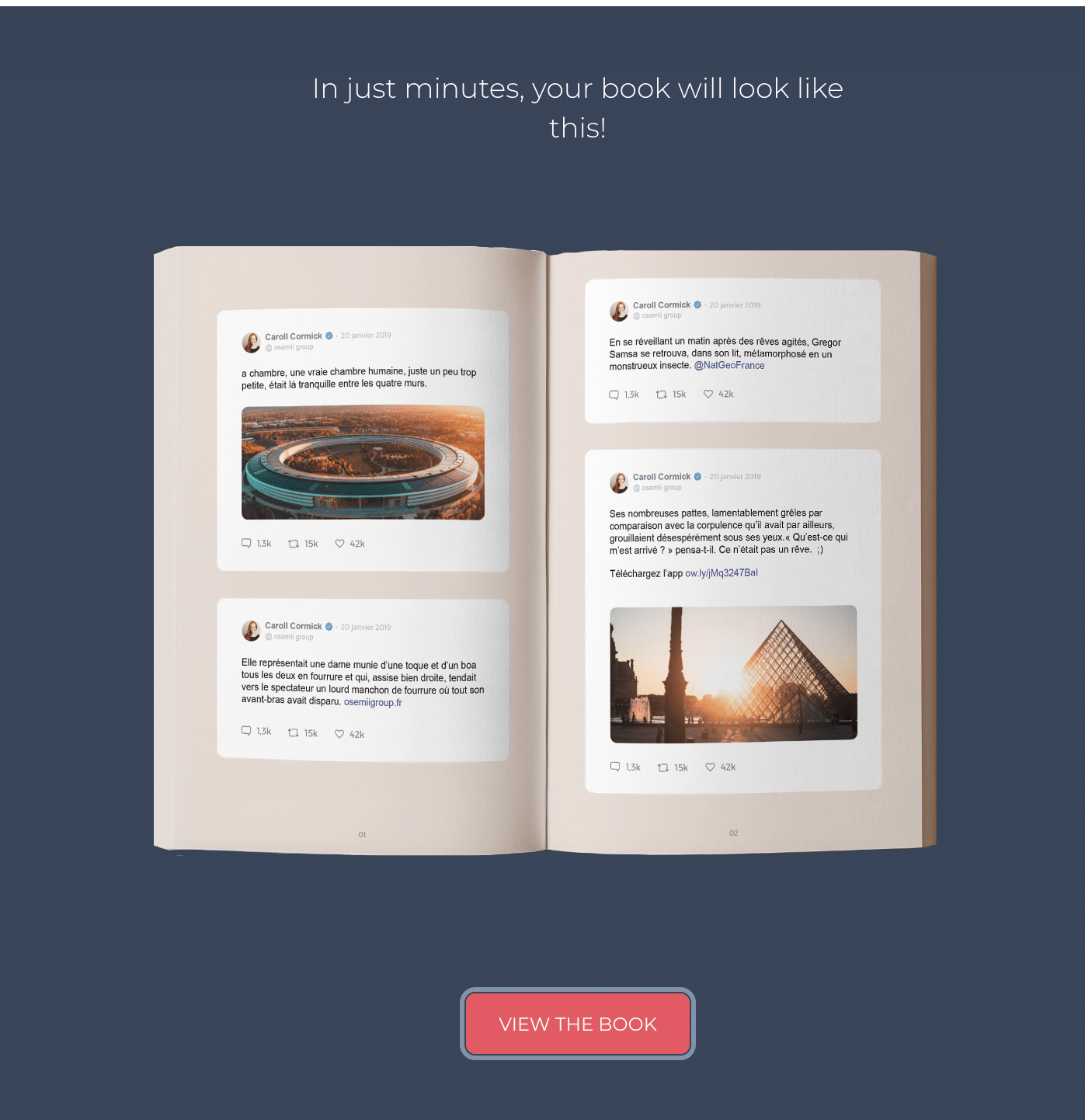 Choose the publication period you're interested in, select the tweets you'd like to save, personalize your cover and print your latest 3200 tweets, automatically formatted for you at a rate of one or more per page, on quality paper in a small, easy-to-carry format.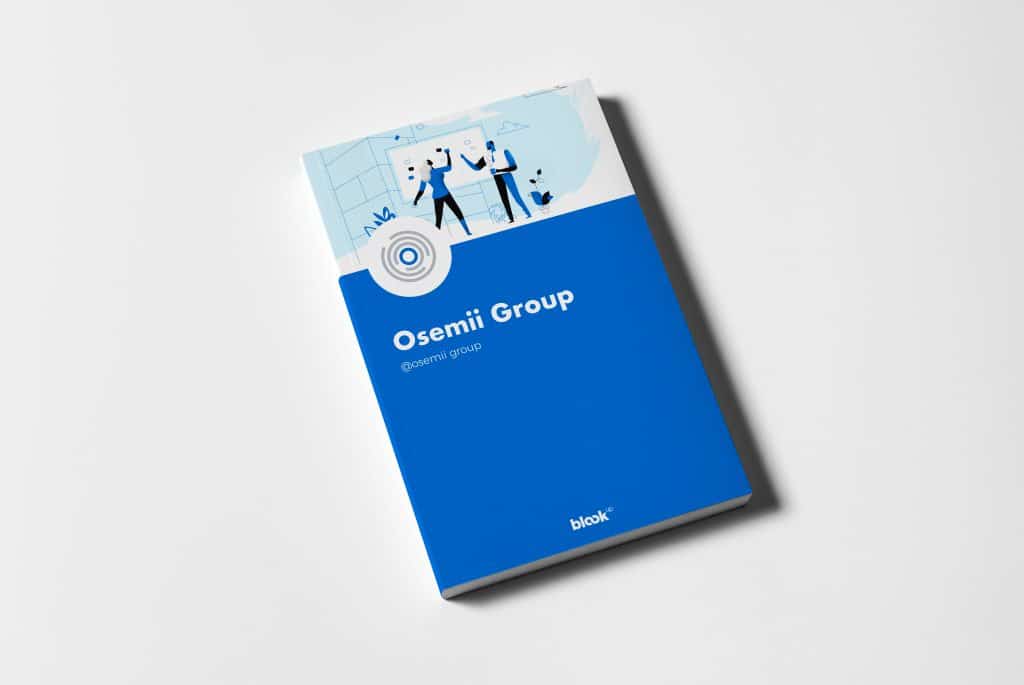 CREATE YOUR OWN BLOOK AND KEEP YOUR MEMORIES !