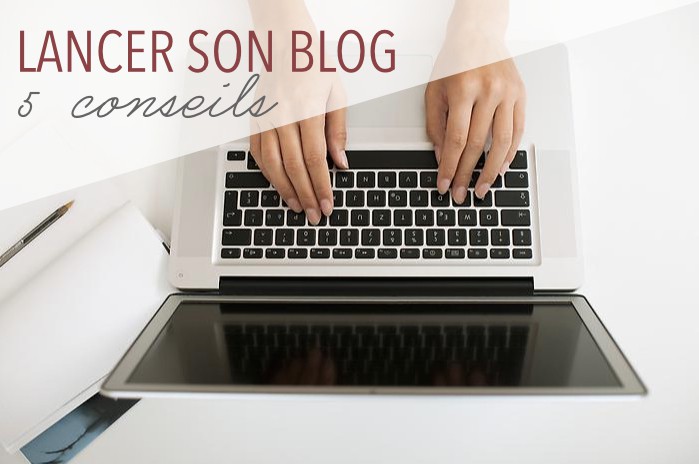 Starting a blog can be a great way to share your ideas, knowledge or experiences with the world. Here are five tips to help you start your blog successfully:
Choose a subject you're passionate about:
To make your blog attractive and interesting, choose a subject you're really passionate about. This will keep you motivated and produce quality content. Readers will also be more inclined to engage if you convey your passion through your articles.
2. Define your target audience:
Before you start writing, think about who your target audience will be. Who are the people you want to reach with your content? What are their interests, needs and problems? By having a clear vision of your audience, you'll be able to tailor your content to meet their expectations and establish a stronger connection with them.

3. Create an attractive design:
The look and feel of your blog is important for attracting visitors and keeping them engaged. Choose a theme or design that matches your blog's identity and offers a pleasant reading experience. Make sure the layout is clear, easy to navigate and the content is well presented.

4. Establish a content strategy:
Plan your content in advance by establishing an editorial strategy. Define the frequency of publication, the topics you want to cover and create an editorial calendar. This will help you stay organized and maintain regularity in the publication of your articles. Don't forget to diversify your content formats (articles, videos, infographics, etc.) to keep your blog interesting.

5. Promote your blog:
Once you've created quality content, it's important to promote it to attract visitors to your blog. Use social networks to share your articles, join online communities related to your topic and participate in discussions, collaborate with other bloggers or influencers in your field, and optimize your blog for search engines (SEO) to improve your visibility.
By following these tips, you'll be well on your way to launching a successful blog. Remember to be patient and persistent, as building an audience takes time.
Create your own blog book with BlookUp. Discover several customization options specifically designed to help you create an unforgettable book: Customize your cover, font and image size, select your articles by date or individually… And save your blog posts by printing them in large format on satin paper!