Tell us a little bit about yourself : Your passions, your hobbies, your projects…
My name is Tony D'Aliesio and live in Montreal Quebec Canada.  I have been married for over 25 years with Anna and have 3 daughters.  Vanessa, Alessia and Milena. I enjoy playing many sports from hockey to scuba diving, but one true passion is traveling.  Traveling has been a great passion of mine and thanks to Delta Air Lines, I have been blessed in traveling the world.  Although a retired Delta employee, I continue to take full advantage of traveling to different areas of the world.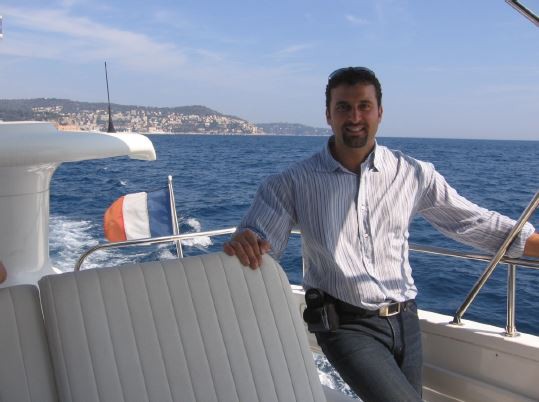 ___________________________________________
What is your blog about and why did you want to address this subject when starting it?
My blog is a summary of every destination that I have  visited.  Whether it may have been for business or leisure, looking back and reliving the moment through words gives me a sense of time, memory and inner fulfillment.  Although every blog consists of very similar contents, there are distinctive differences between them in which I add my thoughts and personal experience.  I want to leave this book with my children for them to read in the future.  It will paint both a visual and descriptive journey of my passion to travel.
What do you like the most about blogging and traveling?
My passion has been traveling the world to experience different cultures, to witness great natural wonders of the world, and a way to tie in all of history's events with my physical presence.  From standing where the last supper had taken place on Mount Zion in Jerusalem to walking the eerie grounds of Dachau's concentration camp in Germany, they all add to my character and give me foresight of what is truly important in this life.  
Of all the places you visited, which one is your favorite? 
Many locations I have visited are exceptionally beautiful.  From Australia to Dubai, from Brazil to Shanghai; from the riches of Monaco to the dangers of Jordan……all have their own allure.  Europe in general possess the most elaborate architectural perfection while other locations flourish in natural beauty.  If I had to select from several categories, I would say the Amalfi coast in Italy, Prague in the Czech Republic, and the wonderful Pyramids of Egypt.  Again, there are so many other locations with similar beauty and selecting one is completely impossible.
What countries/places are next on your list?
My next destinations are to visit the cliffs of Moher in Dublin, the glaciers in Anchorage and a safari in Africa.
What part of your  adventures blog are you the most proud of?
I am very proud of the entire blog and with the many destinations involving my children, friends and family, it also acts as a memory scrap book that sparks conversation every time it is flipped opened. In my eyes, a truly piece of art!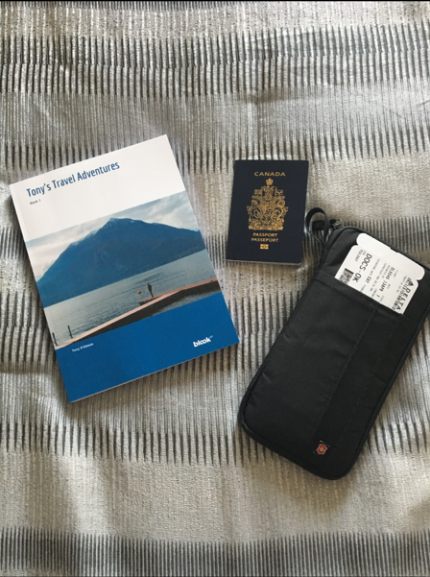 ___________________________________________
Why did you want to turn your adventures  blog into a book?
I decided to turn my blog into a book for occasional reading of my past adventures.  When reading the book, it allows me to relive the past and actually feel the excitement as when it actually happened.  The physical book is also a form of legacy or diary that will be left behind for my children to read.  It will basically be a narrative copulation of all my adventures.
How did you find out about BlookUp?
After blogging the journeys online, I researched for a service that would turn online blogs to a physical book.  I came across several companies but after trying BlookUp, I knew it would offer what I was looking for.  
What did you think about the making process of your blook? Did you encounter any difficulties or issues?
BlookUp was extremely easy to use.  It offered great menu choices as well as allowing the user flexibility to either fully customize the book or simply use their incorporated templates. All of which assures the end result is exactly to your taste and style.
Do you enjoy the final result? What does your family and friends think about your blook?
The final result is a true representation of what I was seeking.  Clean, concise, and visually pleasing.  My family loves it and will surely remain a piece of history that is nostalgic with more sentimental value as the years pass.  I am currently working on my second book and will surely use BlookUp again.  In fact, I would recommend BlookUp to anyone that would want to convert their online blogs to a physical book.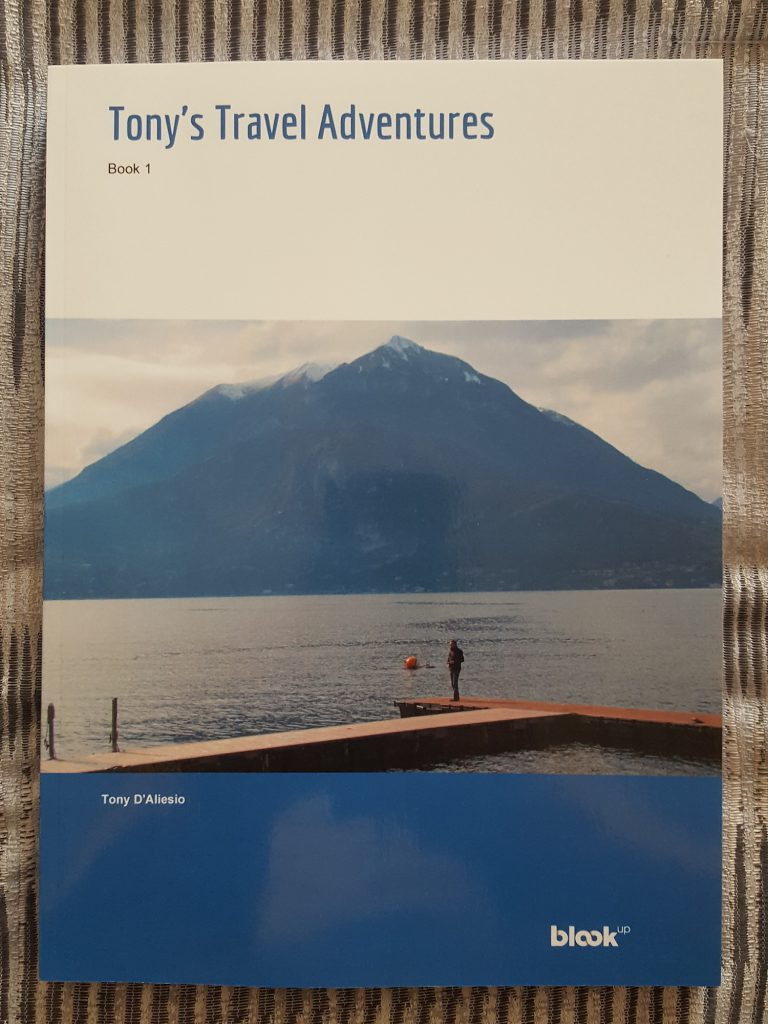 ___________________________________________
Huge thank you to Tony for answering our questions, impressive list of destinations we have here. If you are looking for places to add to your travel bucket-list then have a look at Tony's blog!