Today, we would like to introduce you Patricia, writer on the blogs "Une maman blogueuse" (now closed) and "Un orage en été". She tells us about why she printed the book of her blog, to turn its digital contents into a beautiful blook!

My name is Patricia, I'm 36, I'm married and I have two daughters of 7 and 3 years old. I live near Paris and I've been a blogger for 4 years now.
My old blog, "Une maman blogueuse" ("a blogger mum" in english), talked mainly about the daily routine of a family, about education, activities for the kids, questions you ask yourself when you're a mum. The new one, "Un orage en été" ("a storm in summer" in english), also talks about these things because I'm still a mum and those topics still interest me a lot but I felt the need to talk about everything I enjoyed as a woman. There's beauty, fashion, travels, activities (but not just with the family), cooking recipes… It's a mix of all the things I love.
Why did you decide to print your blog into a book? 
When I decided to close "Une maman blogueuse" to only write on "Un orage en été", I felt the need to keep a material memory, more than just Word files.
I've written for 3 years on this blog, and many posts meant a lot to me, especially those regarding to the "evolution" of my kids.
I thought the idea to print your blog into a book was fun. This way, I can dive back into it whenever I feel like it and my daughters can read it someday.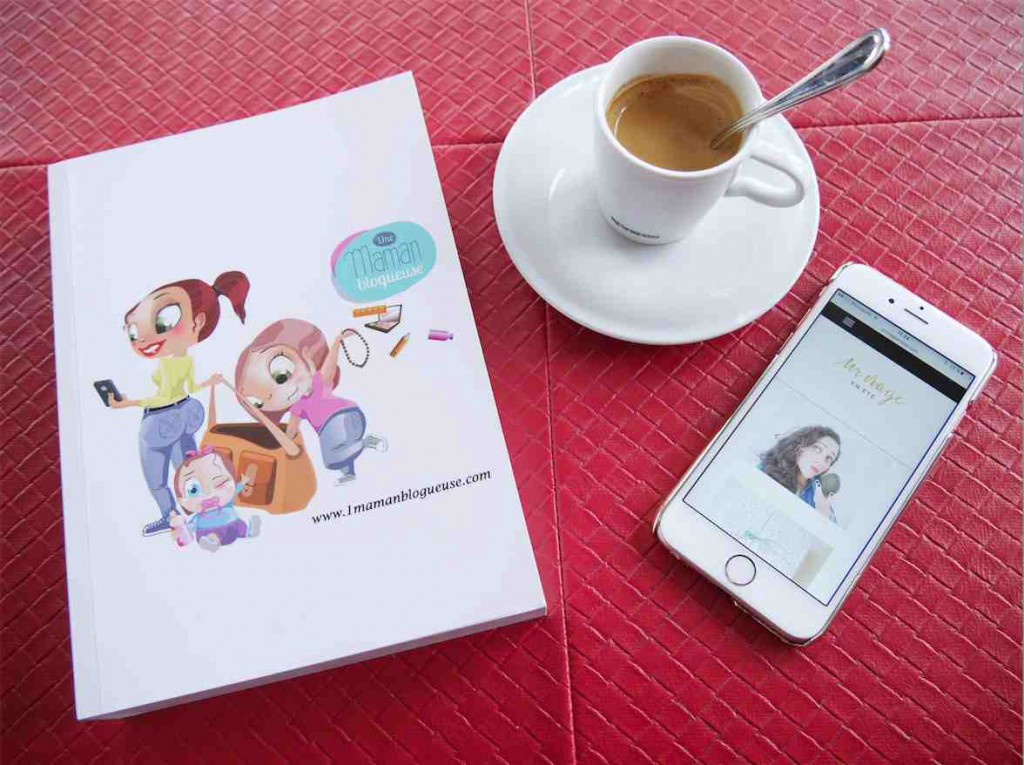 How did you know BlookUp? 
I already knew that I wanted to print my blog into a book, so I did some internet research and BlookUp was part of the possibilities.
What are the positive points about the platform? 
The big positive point is the simplicity of use. The explanations are very clear and it's very easy.
I think it would be nice to offer more choices regarding the templates and colors. I also think that, when you have to print several book, we should be able to make them from the same blog import.
How do you find the final result? 
Despite all the things you can improve as mentionned up above, I love the result. The quality of the book is very good, the images are beautiful and the paper is soft to the touch.
What does your family say about your blook? 
My close relations thought it was a very good idea. The book is at the disposale of everyone in the living room, and they like to be able to read a post that they've enjoyed on the occasion.
Would you recommand BlookUp?
Yes, without a doubt. Among the other websites that offered this service, BlookUp was the one with the most beautiful and less expensive products. Furthermore, the delivery was quick and, as I said, the product was of very good quality.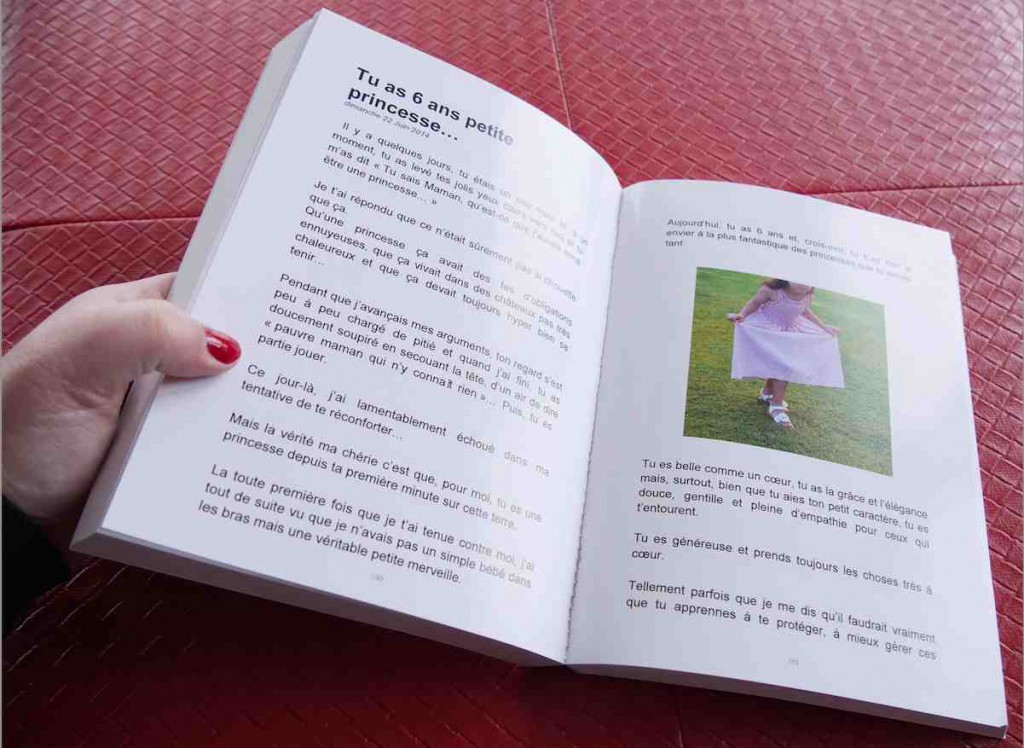 Thank you so much for your testimony Patricia! We're happy to see that you are pleased with your blook. If you also want to print the book of your blook, go to our website: inscription and import are totally free!