Print your own blooks with BlookUp.
You can import content from social networks and blogs. You can format them to your liking and print them out to keep a permanent record.
All your work, all your moments with family and friends are now at your fingertips. Immerse yourself in your memories, pass them from hand to hand. Give them as gifts and extend the digital experience by making them part of your social network or blog! A magnificent book to take with you wherever you go. Your blook is proof of your involvement on the web, your contribution to the Internet edifice !
You can create your books from :
Facebook
Twitter
Instagram
Blog
WordPress
PDF
Print your blooks now!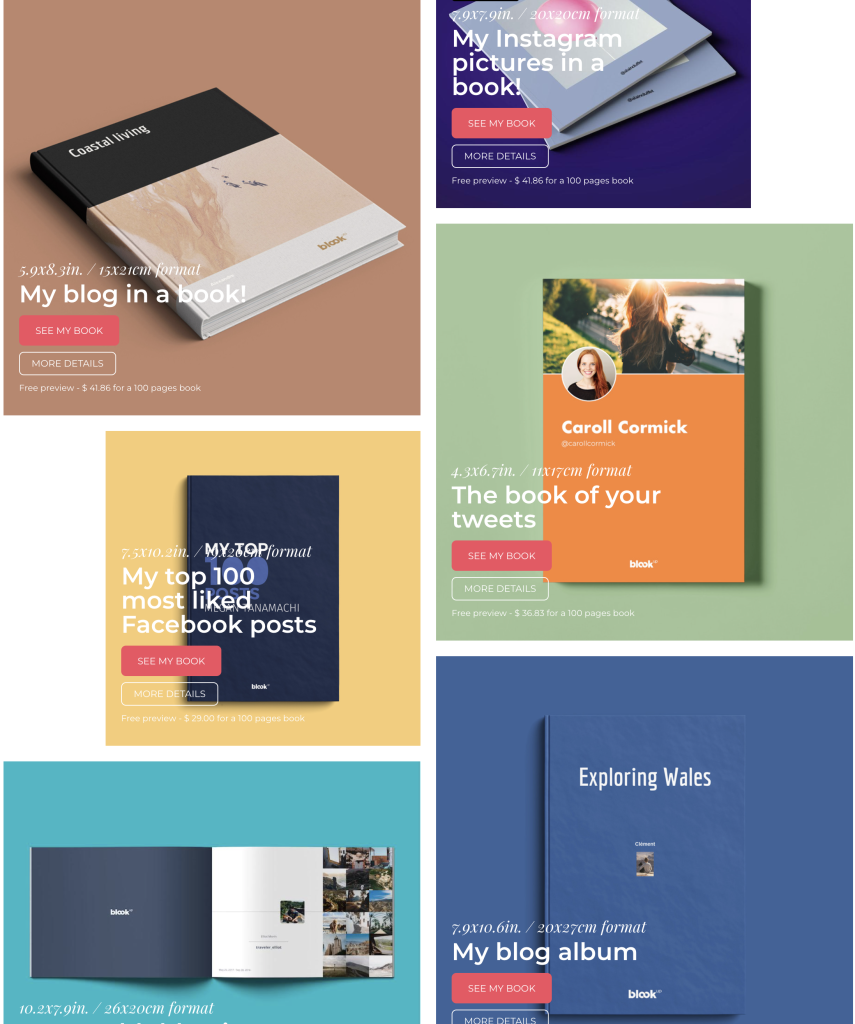 HOW DOES IT WORK ?
It's very simple; all you have to do is create an account on the BlookUp website.
Then all you have to do is give BlookUp access to the platform you're using.
Once your content has been uploaded to the BlookUp platform, all you have to do is select the dates you want to appear in your book, and your book is ready in just a few minutes.