BlookUp is a platform that lets you print your social networks.
You'll have years of work, sharing and, above all, memories in your hands.
Yes, you've understood correctly, you can create your book from your various accounts:
Facebook
Twitter
Instagram
Blog
WordPress
PDF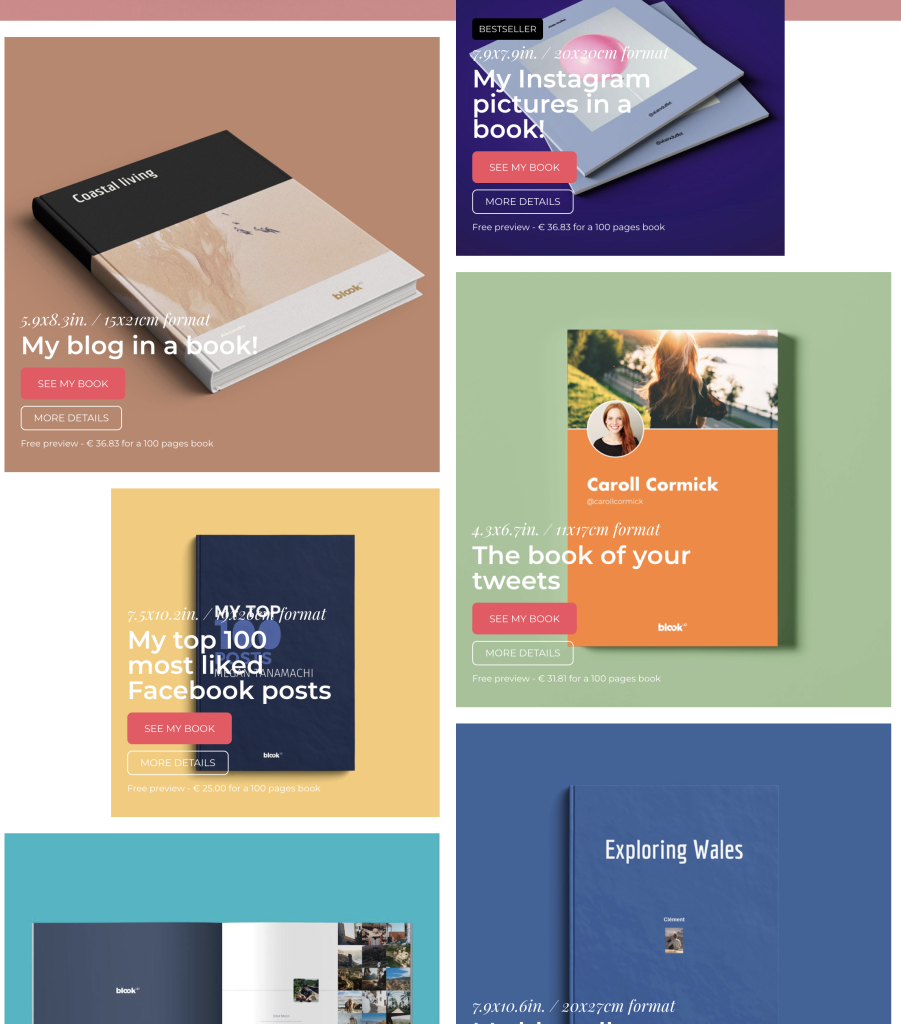 HOW DOES IT WORK ?
it's very simple you just have to create an account on the BlookUp website.
Then all you have to do is give BlookUp access to the platform you're using.
Once you've uploaded your content to the BlookUp platform, all you have to do is select the dates you want to appear in your book, and your book is ready in just a few minutes !