Last year we had you discover Newmarket's mobile library. But reading in town, even in a park, was still a little bit too… Déjà vu, right?
So, you like to read but you can't stand the metro alarms, the screeching of the tramway rails or being shaked onthe bus?
Despite all the magic contained in your book, despite all the nice turns of phrase, you can't get into it as you are forced to check for your next stop or detach your hand off the bar to which you were hanging in order to turn your page while you are suffocating, standing between two very close neighboors?
Forget the stress and constant distractions with this library of dreams!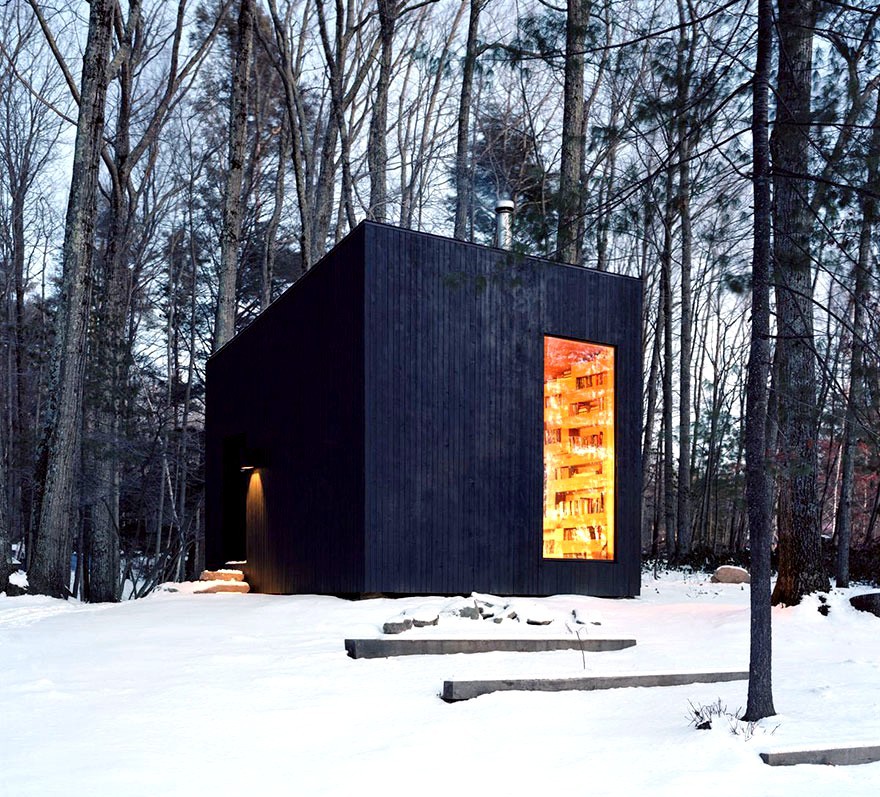 Designed by the americans of Studio Padron ! The "Hemmeling Rom" (or "Secret Chamber" in Norwegian) is a cabin of 200 squared meters entirely made of oak, furnished with a bed, a chair, a desk and a wood-burning stove.  Everything you need to curl, warm, comfortable, with a good book in hand and plenty of others lining on the walls all around!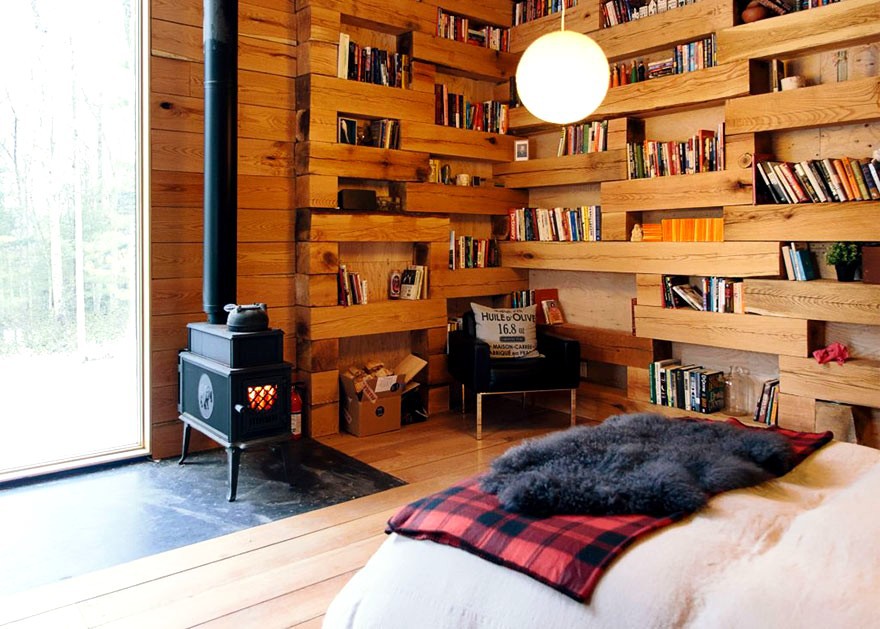 For those who love solitude and calm, the joy is complete as the library is completely isolated !  Lost somewhere in the woods of the state of New York, United States. It's an essential travel stop for true books and new experiences lovers!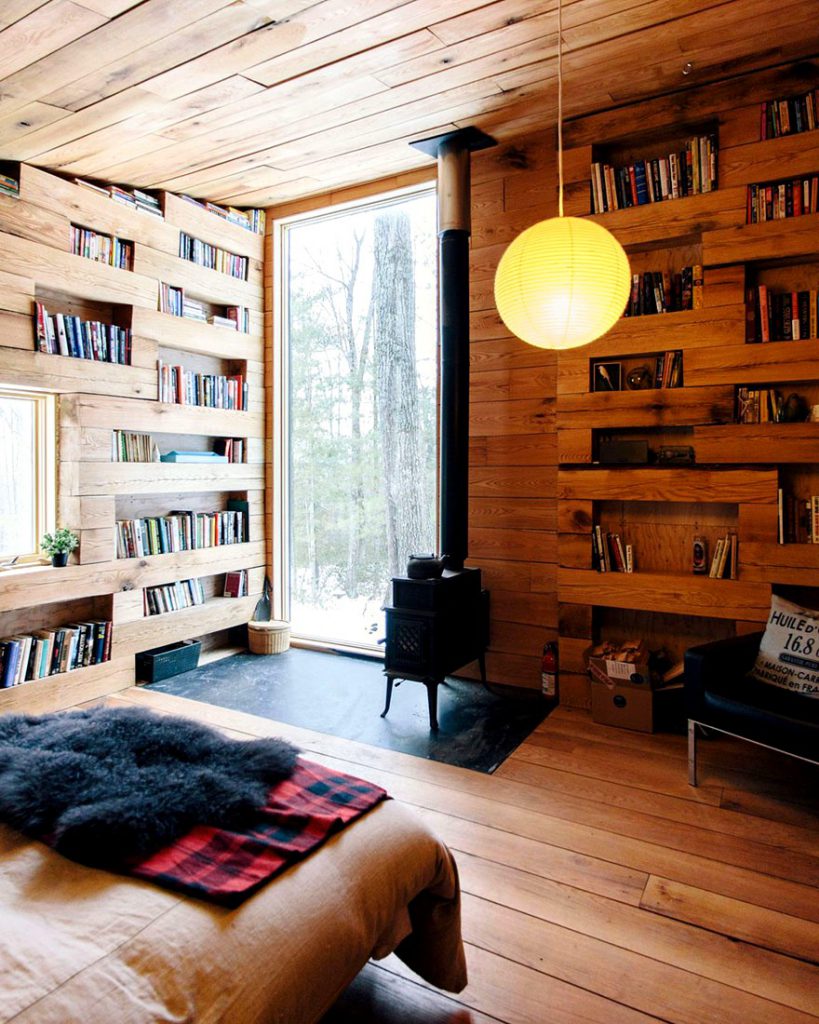 ________
Article source – photos credits : Jason Koxvold