We already know that reading for ourselves has several beneficial effects. Escaping to other universes brings us solace, discovering other cultures opens our mind, we can learn, imagine, travel, ease our mind.
 But we don't often read to others and communicate those feelings. Thus making reading a solitary hobby and, above all, a very "human" hobby.
But can reading be used to both build confidence in children and help abandonned dogs to trust humans again?
This strange-sounding question is what started the Shelter Buddies Reading Program, created by the Humane Society of Missouri.
Helping Dogs Relax !
The idea is to ask children and young people (between 6 and 15 years-old) to volunteer at the shelter in order to practice their reading and public speaking skills by reading one (or more!) book(s) to lonely dogs waiting in their kennel.
They freely decide which book(s) to read and the dog they want to read it to, they sit in front of him or her and initiate the first contact.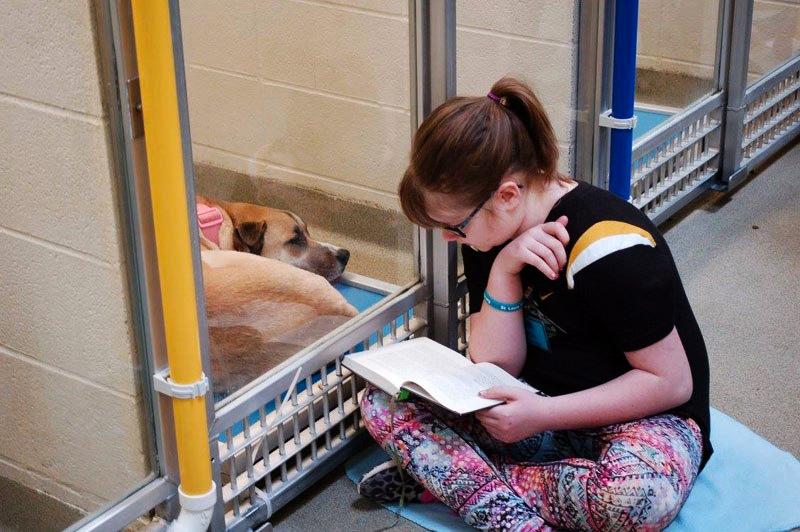 Jo Ellyn Klepacki, assistant director of the Missouri Humane Society explains that the goal of the program is to get the dogs to move from the back of the kennel to the front, as dogs staying near the front of their kennel get adopted more quickly than the others. Knowing this, it's easy to understand how slowly adjusting them to the presence of kind humans can help them trust people again and find a new loving home faster.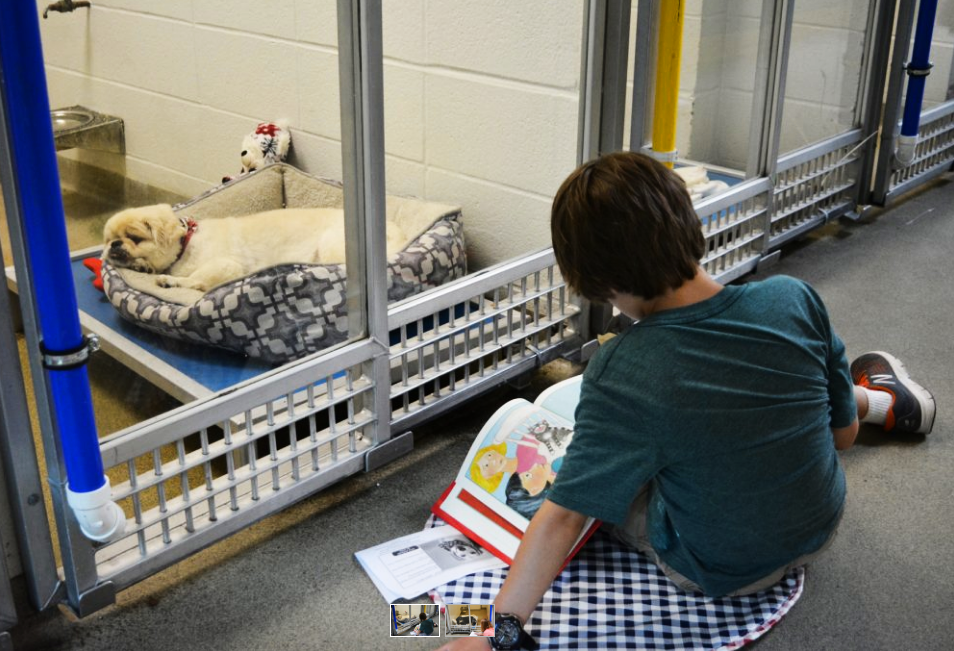 "We started this for two reasons", Klepacki adds, "Dogs in a shelter environment exhibit a lot of signs of anxiety and show stress signals, so we wanted to do something to comfort them. We have a lot of children in our area who are really engaged and they ask, 'How can I help?'"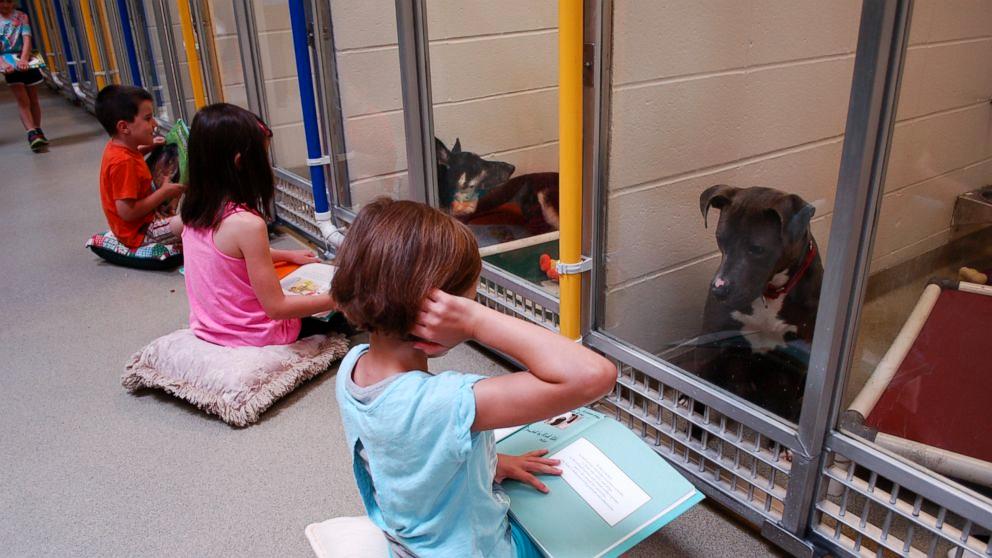 The program benefits both dogs and the young volunteers, who are able to practice their aloud-reading skills in a safe and nonjudgmental environment. Thus also helping to tame their fear of audiences. The shelter encourages them to generally interact with the dogs as well, by talking to them and by passing them treats if they make their way to the front of the glass.
The program is a success, and you can still become a Reading Buddy now if you want to help!
   _________________________________________
Source – Photos credits: Humane Society of Missouri, abcnews and twistedsifter