gary strachan - summer of '18
Gary Strachan made the blook of their their blog Wordpress ! Support their creativity by buying their blook or create your own now on BlookUp!
Published on Oct. 27, 2019
-
In what could be described as over the top stealthiness (if stealthiness meant blabbing your secrets to all and sundry), 'Summer of '18' tells the story of the author's summer exploits in the warm season of 2018.
In middle age, Gary Strachan is alleged to be a bitter, cynical individual who expresses his anger and frustration by walking briskly into his back garden and yelling "I'm bitter and cynical!" at the top of his voice. His wife can't confirm that statement either way as she stopped listening to him in 2003.
Share Gary Strachan's blook!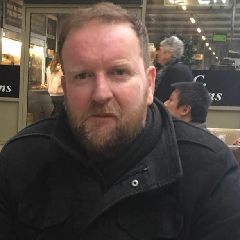 See Gary Strachan 's blookspace