Gary Strachan - "Clear!!!"
Gary Strachan made the blook of their their blog Wordpress ! Support their creativity by buying their blook or create your own now on BlookUp!
Published on Oct. 27, 2019
-
This is the author's 29th self-published book, although it nearly didn't happen after he suffered a cardiac arrest in early January. "Clear!!!" contains excerpts from the author's daily whimsical observations published on his website writesaidfred.org, including narratives written after his health scare. Despite his recent skirt with death and subsequent promises to exhibit a chirpier disposition, the writer's mother still opines his face is so miserable it could stop a clock.
Share Gary Strachan's blook!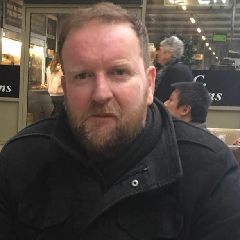 See Gary Strachan 's blookspace