Gary Strachan - Pursuing A Stress Free Life
Gary Strachan made the blook of their their blog Wordpress ! Support their creativity by buying their blook or create your own now on BlookUp!
Published on Oct. 27, 2019
-
Pursuing A Stress Free Life is a part-fictional diary of the author's life during the few weeks after his cardiac arrest in mid January 2019. Embellished to make it misleadingly appear he enjoys an interesting existence, these tales are claimed to be mildly whimsical and safe for those who are peanut intolerant..... Unless the reader foolishly decides to eat a bag of nuts while reading this factually inaccurate nonsense. The author's brother recently invented a toaster which browns the inside of the bread but leaves the outsides chaste.
Share Gary Strachan's blook!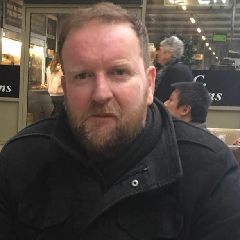 See Gary Strachan 's blookspace