What Lays Ahead - GJ Strachan
Gary Strachan made the blook of their their blog Wordpress ! Support their creativity by buying their blook or create your own now on BlookUp!
Published on Oct. 27, 2019
-
'What Lays Ahead' is a collection of Gary Strachan's daily musings on the build up to spring 2019. These diarised rambles including memories of his schooldays, friends/acquaintances and exploits during his 1970s/80s upbringing in the north east England town of Gateshead. Incorporated within this tome the 'fascinating' tales of how his brother once mispronounced the word chimney and how coal buckets got their name.
Share Gary Strachan's blook!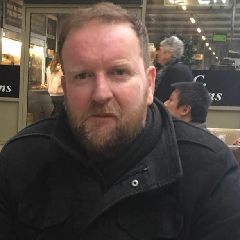 See Gary Strachan 's blookspace