Gary Strachan - Words
Gary Strachan made the blook of their their blog Wordpress ! Support their creativity by buying their blook or create your own now on BlookUp!
-
'Words' is GJ Strachan's 38th self-published tome, including excerpts from his journals relating to 2019's festive period and his aspirations for 2020. Among the tales gracing this book are yarns of gluttonous pre-Xmas family dining, gluttonous post-Xmas family dining and subsequent fears of exploding Mr Creosote like as the new year approached. Also incorporated within these chronicles his new fitness regime in the new year, tales of recently passed former cricketing comrades, along with a bizarre discussion where his acquisition of a pet goat was mooted.
Share Gary Strachan's blook!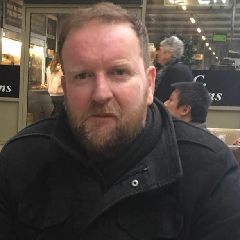 See Gary Strachan 's blookspace