Gary Strachan - Life With The Pathogen
Gary Strachan made the blook of their their blog Wordpress ! Support their creativity by buying their blook or create your own now on BlookUp!
Published on May 17, 2020
-
'Life With The Pathogen' is a series of narratives published on the author's website during March, April and May 2020. An unprecedented time when the globe suffered the chagrin of the COVID-19 virus. An era where he invented the word fuckwittery to describe the actions of the populace's minority recklessly flouting governmental edicts aimed at minimising the. spread of coronavirus. The author thinks he actually died during last years heart attack and currently resides in Purgatory.
Share Gary Strachan's blook!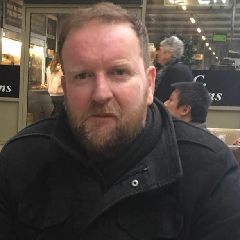 See Gary Strachan 's blookspace