Gary Strachan - Art For Arts Sake
Gary Strachan made the blook of their their blog Wordpress ! Support their creativity by buying their blook or create your own now on BlookUp!
Published on July 12, 2020
-
Art For Art's Sake is Gary Strachan's third instalment of his Corona Chronicles. These daily diaries his journals during June and July 2020, describing life on planet COVID19. These weeks saw the advent of the author's creative amble down etching avenue, some of which are incorporated within the book. Tales of existence as lockdown edicts eased, include anecdotes of sojourns to Lancashire, buying a new pair of specs, along with lots of weather related whimsy. No animals were harmed during the writing of this tome.
Share Gary Strachan's blook!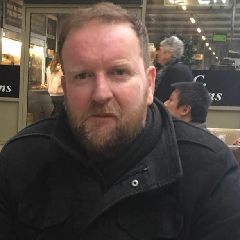 See Gary Strachan 's blookspace