GJ Strachan - Primitive Art
Gary Strachan made the blook of their their blog Wordpress ! Support their creativity by buying their blook or create your own now on BlookUp!
Published on Aug. 15, 2020
-
The author/artist decided, during COVID19 lockdown to try his hand at drawing in June 2020. 'Primitive Art' isn't a technically accomplished venture with pencil, pen and crayon, however, they constitute a new creative avenue which provides the artist with great catharsis during these surreal times. Despite receiving many words of encouragement from his audiences, including "What's the hell is that suppose to be?!", the adult son of the creator has questioned whether he pins them on the refrigerator with a fridge magnetic.
Share Gary Strachan's blook!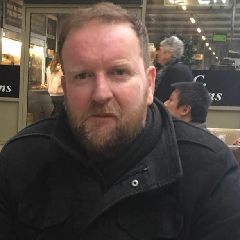 See Gary Strachan 's blookspace