Gary Strachan - Caricatures
Gary Strachan made the blook of their their blog Wordpress ! Support their creativity by buying their blook or create your own now on BlookUp!
Published on March 22, 2021
-
Caricatures is a collection of pencil drawn vignettes of movie stars, from the crayons of the budding artist. He's no idea why he's budding, but is hopeful the blood test results will explain the reason behind such unusual skin fauna. Anyhow, within these offbeat sketches are Gary Strachan's depictions of the likes of Dean Martin, Sammy Davis Jr,, Gene Wilder, Richard Prior, Steve Martin and Sean Connery. We hope your impressed with the likenesses, but won't hold our breath.
Share Gary Strachan's blook!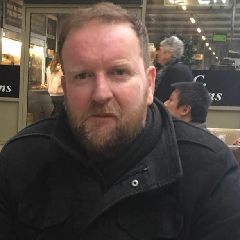 See Gary Strachan 's blookspace