Gary Strachan - Summer's Dusk 2020
Gary Strachan made the blook of their their blog Wordpress ! Support their creativity by buying their blook or create your own now on BlookUp!
Published on Sept. 22, 2020
-
Summer's Dusk 2020 does exactly what it says on the tin...... Well the book cover, anyhow!. Within it's once chaste leaves, further tales of the authors existence in 2020 played out. This time as summer's watch hurtles to it's conclusion here on Planet COVID. The whimsical, partly fictional yarns cover a multitude of topics, such as snooker, the poet Keats, Oscar Wilde, along with tales of quiz nights. The tome also includes a selection of caricatures drawn by Gary Strachan during this period.
Share Gary Strachan's blook!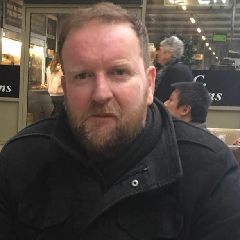 See Gary Strachan 's blookspace