Gary Strachan - The Storm Before The Storm
Gary Strachan made the blook of their their blog Wordpress ! Support their creativity by buying their blook or create your own now on BlookUp!
Published on April 20, 2021
-
'The Storm Before The Storm' are excerpts of Gary Strachan's journals as year 2020 lay moribund followed 2021's dawn rose over the horizon. These vignettes including whimsical daily observations, along with caricatures of sportsmen, philosophers and entertainers. Topics broached during this literary smorgasbord including absurd quiz questions, baffling night visions, pretentious hooey about liberty, along with welcoming a new year whose advent is as stark as the old. The author poetically summarises these essays with the Bee Gees' lyrics "It's only words, and words are all I have to take your heart away."…. See what I mean about his pretentious bollocks?!
Share Gary Strachan's blook!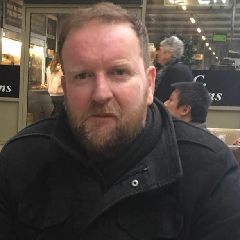 See Gary Strachan 's blookspace