Would you love sharing your books with others and discovering new books for free ? Well, this is possible ! In Moulleau, South of France, a box has been installed in the street. The concept is very simple : you put a book you loved (or not) in the box, and you can choose an other one and take it for free. The goal is to discover new authors or stories and to share with others.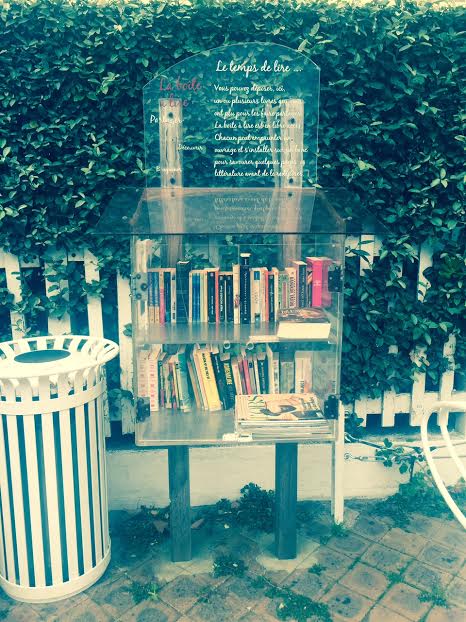 On the box is written : « Take the time to read… In this box, you can leave one or a few book(s) you loved. It is free access. Every one can borrow a book and read it on a bench before redepositing it in the box." 
The idea has been developed in other cities of France, and hundreds of people have joined the concept. If you are curious and like reading books, this was definitely made for you !