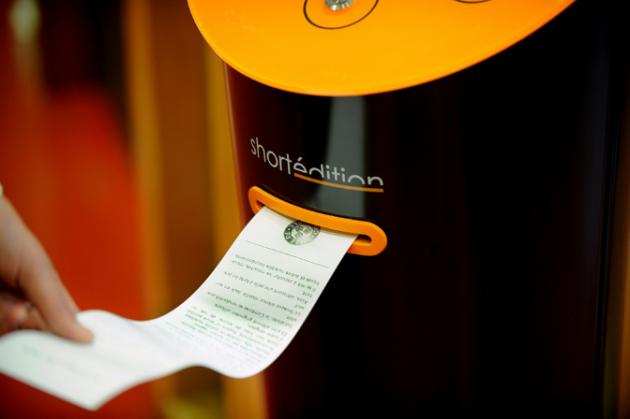 What an incredible idea ! The start-up Short Edition just launched its very new concept : a short stories distributor. Everyone can discover a short story just by pressing one of the 3 buttons. This is definitely a good way to enjoy your time while standing in line !
Of course, the start-up needs new stories everyday. It is the reason why a specific website has just been created. Every writer can share his stories… and it works ! Everyday, Short Editions receives hundreds of short stories and cartoons : a good way to supply the distributors.
The concept is being tested in Grenoble, France, with 8 distributors placed in different places of the city. We are pretty sure it is going to be a big success !