BlookSpace is a unique space to store and protect your digital data. With just a few clicks, you can publish, share and sell your Facebook, Twitter, Instagram, Tumblr, blog or PDF book and share it with your community !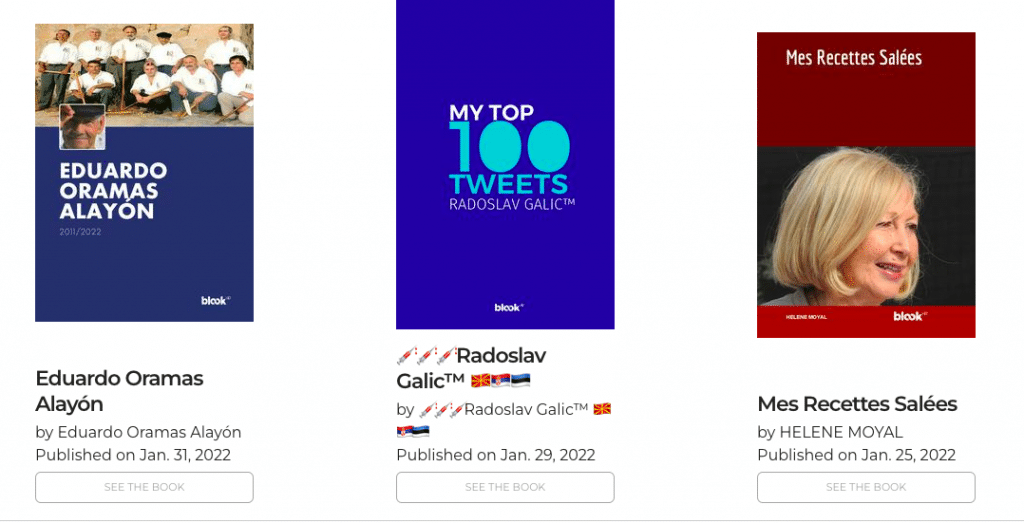 How does the Blookspace work?
The first step is to create your blook. Once the blook is created, refined and finalized, go to the "My books" tab of your account to put it on sale. The purchase of a blook is not mandatory to put it on sale.
The second step is to customize the description of your book and add a summary.
After you have customized and populated your blook, the third step is to share the link to your blook on your social networks, to make people want to buy it.
Our BlookSpace has a new look. Go ahead and check it out. Take a look.
Click here to learn more about sharing and selling your blook.