Employee advocacy is a term for the desire to see your employees become ambassadors for your company. This strategy is a priority for anyone who understands the impact of social networks; therefore, the blook becomes the best way to optimize this approach.
Highlight the work of all your employees
Establishing a successful digital strategy takes time and motivation. However, the impact generated by the posts only last a few hours. Printing the content of your professional social networks will allow you to extend the reach of your publications, while promoting the hard work of your teams.
Make internal communication your asset
Why not place your company's blooks near the coffee machine or a place to pause to encourage to encourage your employees to meet and exchange around your online content? This will increase the visibility of your brand and give it an even more positive image.
Don't leave anyone behind!
Each member of your team may not have time to look at the company's online activity or may simply not have social media. Thanks to blooks, you can give them all a quick wink on the activity of your structure and allow them to integrate into it.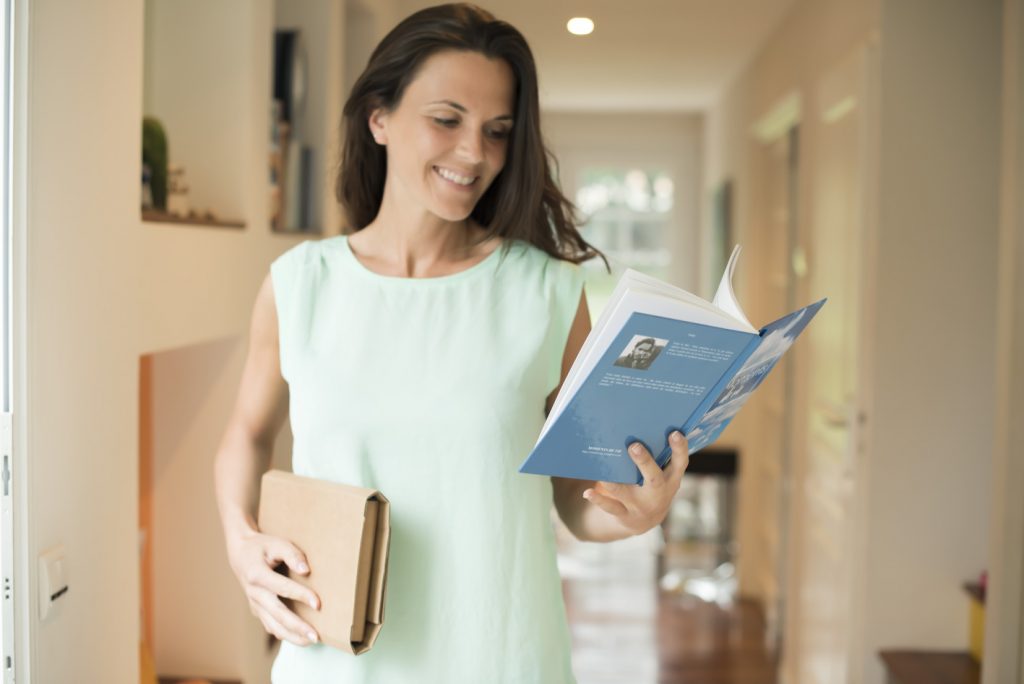 Federate your team and improve cohesion
Employee advocacy allows employees of your company to speak. A real springboard for your company! It also allows them to live at the rhythm of the company and to post content around it. Create the blooks of your professional networks, support their participation and give them motivation to include themselves in this corporate strategy.

They will be able to see their own Instagram, Facebook or Twitter content through the pages of your future business blooks.
Your blook is a real reporting tool
The most important in an established strategy are the statistics. A blook is a perfect assessment tool, capable of judging the success of your strategy downstream. By opening your books, you will have a direct look at your posts and content. In addition, your teams will be able to understand what works and what doesn't and adapt to it.