We would like to thank Muriel Jaby, head of the communication department at the Museum of Contemporary Art in Lyon, for taking the time to answer our questions about the use of social media books within the museum

Here are three questions we asked her.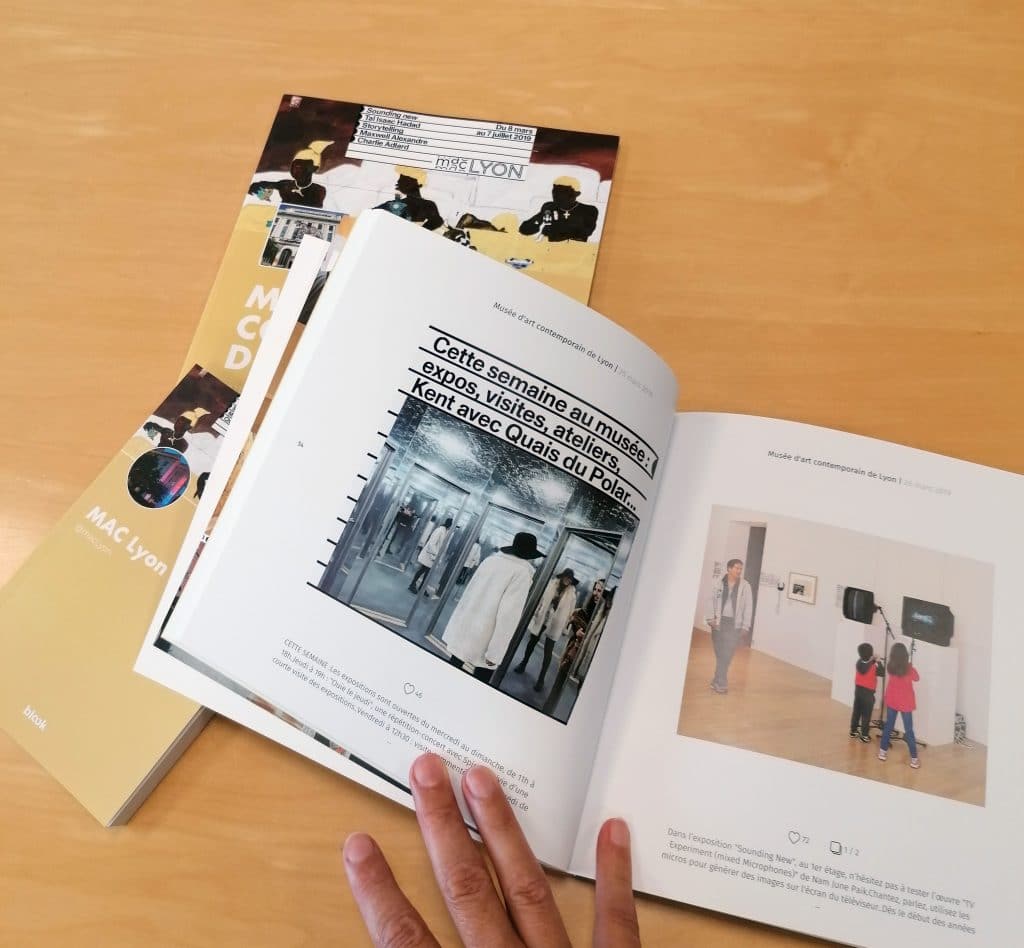 What problem motivated the use of a blook?
Our presence on social networks has motivated the use of social media books from Facebook, Twitter, and Instagram. Our goal was to allow the museum staff to be aware of our activity on the web because not everyone has an account on the social networks where we are present.

So we wanted to be able to keep track of all this activity in a paper form that can be easily circulated within the museum.

In what context do you use the blooks?
The main use of the Blook is for archiving. It allows us to keep a physical record of the museum's digital activity. We ordered these documents at the time of an exhibition period. This allowed us to keep track of everything we have done on social media during this period.

Would you make improvements to your blooks?
No. What we found interesting is to be able to have a preview and then have the possibility to finalize the product before printing. For example, on Instagram, we often publish image galleries and we decided to keep only one image each time. Therefore this preview possibility is very interesting! We also made covers in relation to our graphic charter.