BlookSpace is a unique space for preserving and protecting your digital data. With just a few clicks, you can publish, share and sell your book from Facebook, Twitter, Instagram, Tumblr, blog or PDF, and share it with your community!
1 – Create a blook :
Once you've finalized and purchased your book, go to the "My books" tab in your account to put it up for sale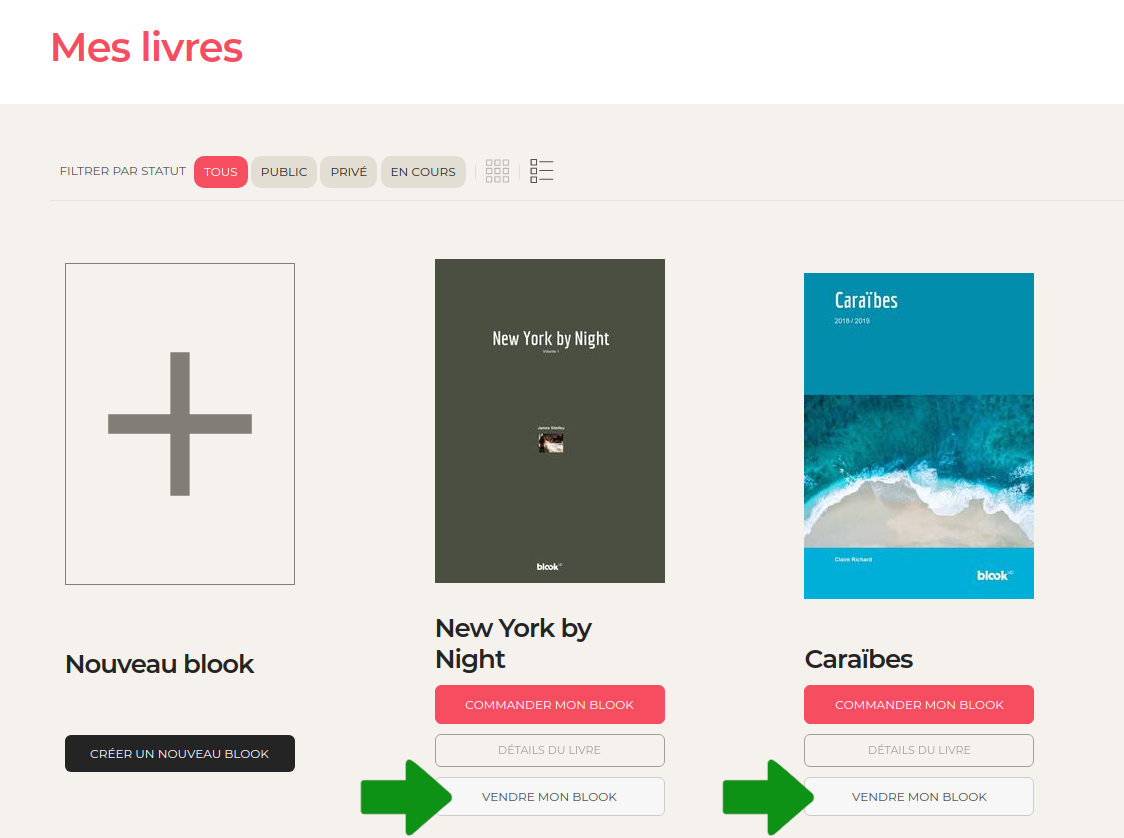 2- Publish your book :
You can add a description and share the page on your social networks to spread the word. Visitors can also share or order it.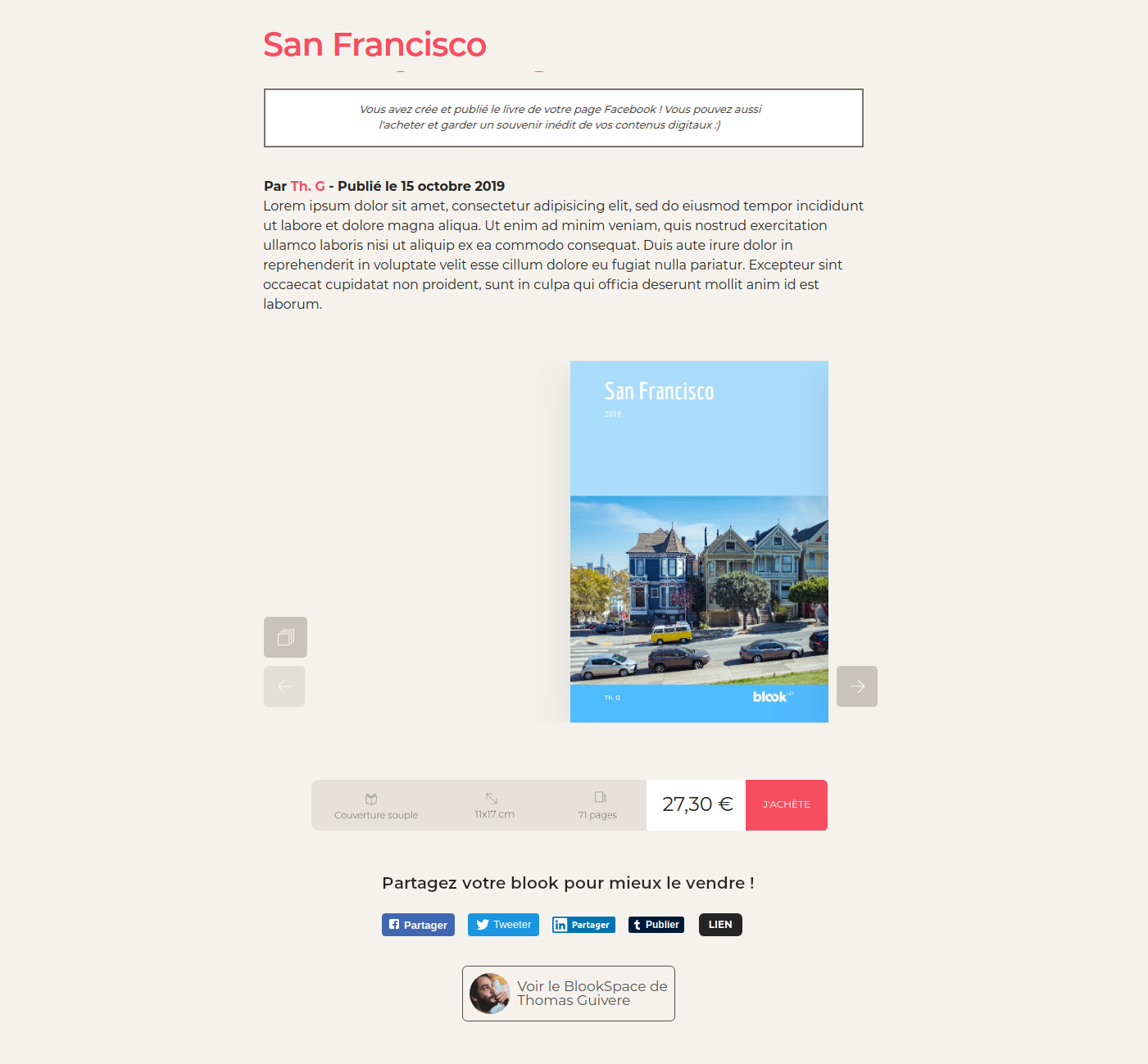 3- Watch your kitty grow :
After each sale, you earn 10% of the selling price of your blook, and these profits go into your kitty. To get them back, just make a few clicks and transfer your earnings to your bank account.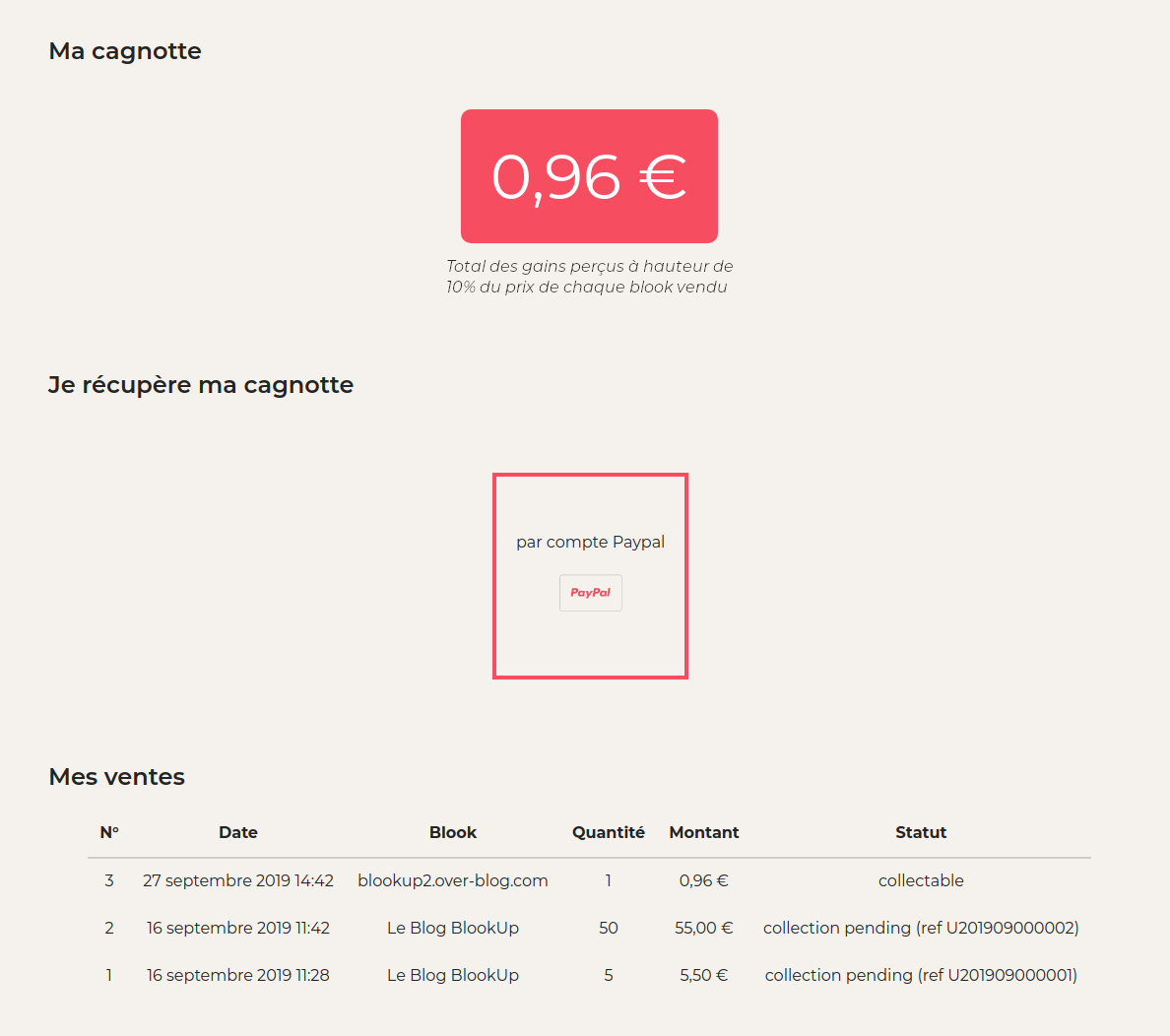 Join us on BlookUp, to create, publish, share and sell your books in just a few clicks.