What if you could in a few minutes archive your tweets and immortalize them in a book?! Well, this is possible thanks to BlookUp. Our e-commerce platform offers you a simple and innovative solution to turn your tweets into a pocket-size paper book.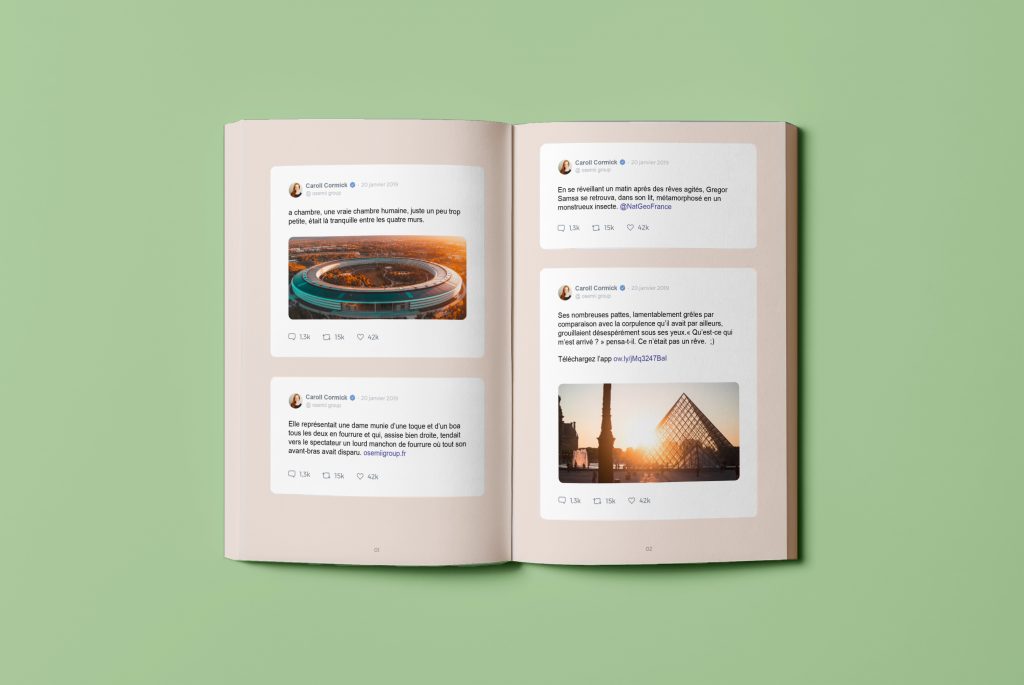 Edit your twitter book in a few clicks:
To create the book of your Twitter, you must log onto our website https://www.blookup.com, choose the product "The book of my tweets". Click on the "discover my book" button, then connect to your social media account. Finally, allow access via a secure protocol from your smartphone, tablet or computer. The creation of the account is free and secure.

Furthermore, you will then need to select the source you want to import, then the time selection of your content

Our twitter books have a limit of 300 pages, so we recommend not choosing too long of a period, depending on your frequency of publication.
Do not worry, you can refresh your Twitter book to change this period at any time and also create multiple volumes of your book.

BlookUp takes care of the automatic generation of your Twitter book. The loading time usually depends on the size of the content you are importing but does not exceed a few minutes.

You can then edit your content as you see fit. Yourbook finally is ready for printing. All that is left to do is launch the order and await it's arrival within 8 days