Today we're going back in time !  For those who, like us, have missed an impressive and ephemeral artistic installation. The one that illuminated and animated downtown Toronto during the night of October 1st, 2016.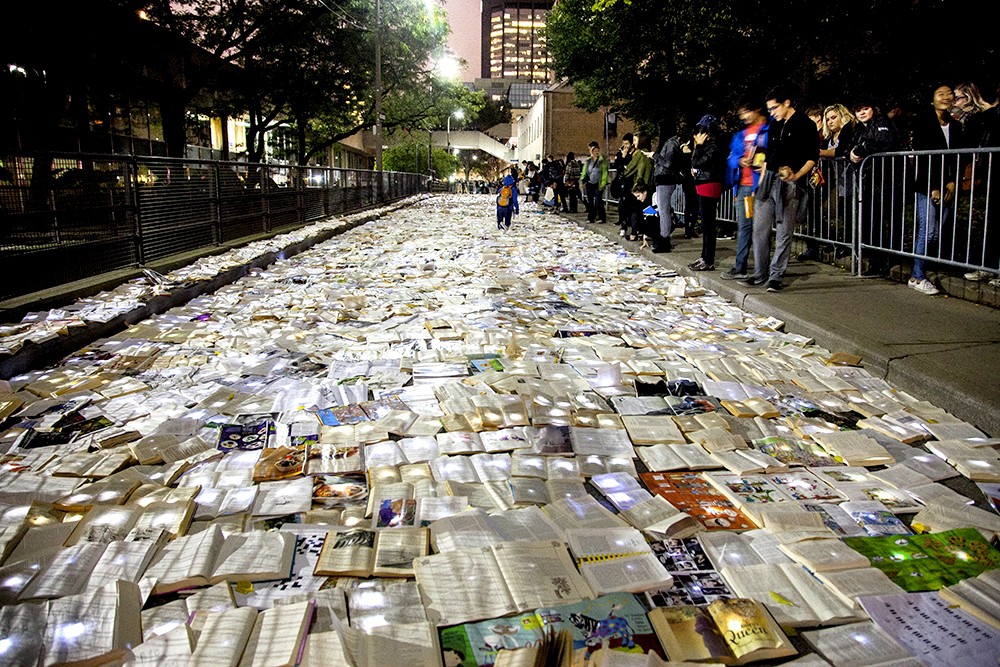 The anonymous group of artists Luzinterruptus took 12 days and gathered 50 volunteers to cover Hagerman Street in downtown Toronto.All done with nearly 10,000 books, all donated by the Salvation Army. Among those, some were surprisingly old and were part of private donations.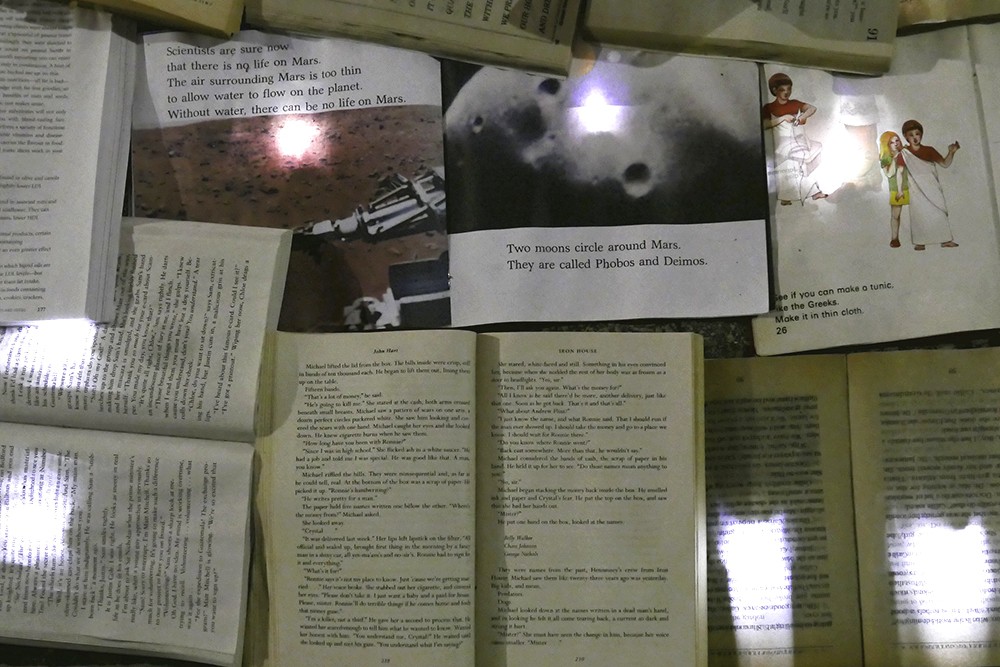 The main event in the streets of toronto
The installation, named "Literature vs. Traffic", had already been illegally carried out in Madrid and New York. This time it obtained the authorization of Melbourne to perform there. The artists were invited to the event "Nuit Blanche Toronto 2016" in order to reproduce the experience.
Luzinterruptus confirms that in 5 years "The meaning of this piece has not changed as the battle between pedestrians and vehicles still goes on in most of the world's large cities and it is hard to find real, workable solutions. Despite the efforts on the part of some cites to reduce downtown traffic, they can only go as far as to create a Car-free day ! All to have an idea as to how we would live without them". The collective adds on its website: "We want literature to take over the streets and conquer public spaces, freely offering those passersby a traffic-free place which, for some hours, will succumb to the humble power of the written word".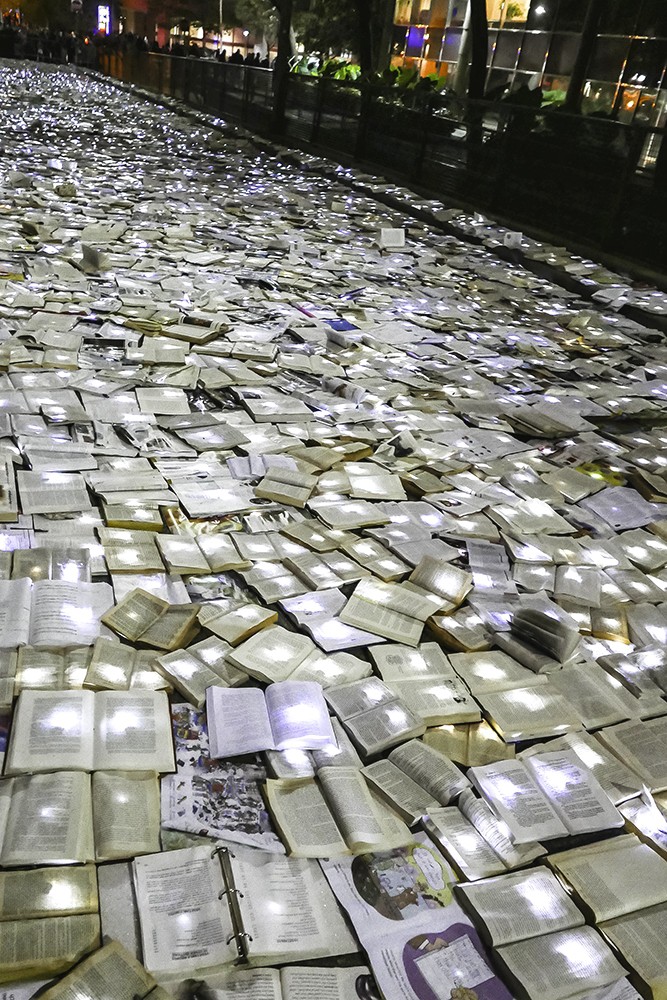 Hagerman Street was closed for one night and replaced the come-and-go of cars by hundreds of pedestrians ! All moving between illuminated books, resulting in a magic and impressive ballet. Passers-by were free to consult the books at their own pace. They were also allowed to choose the ones they would take home in order to preserve a small piece of this lively and interactive work. It took them only 10 hours to empty the street almost completely. They finally, in the early morning, gave back the road traffic.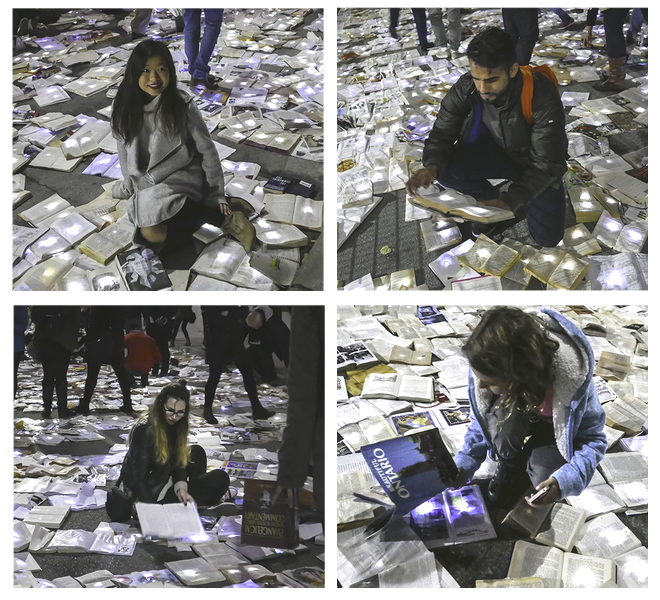 Who knows, if this event comes back in a (very) distant future ?! Perhaps one day there will be blooks among a myriad of other lighted books!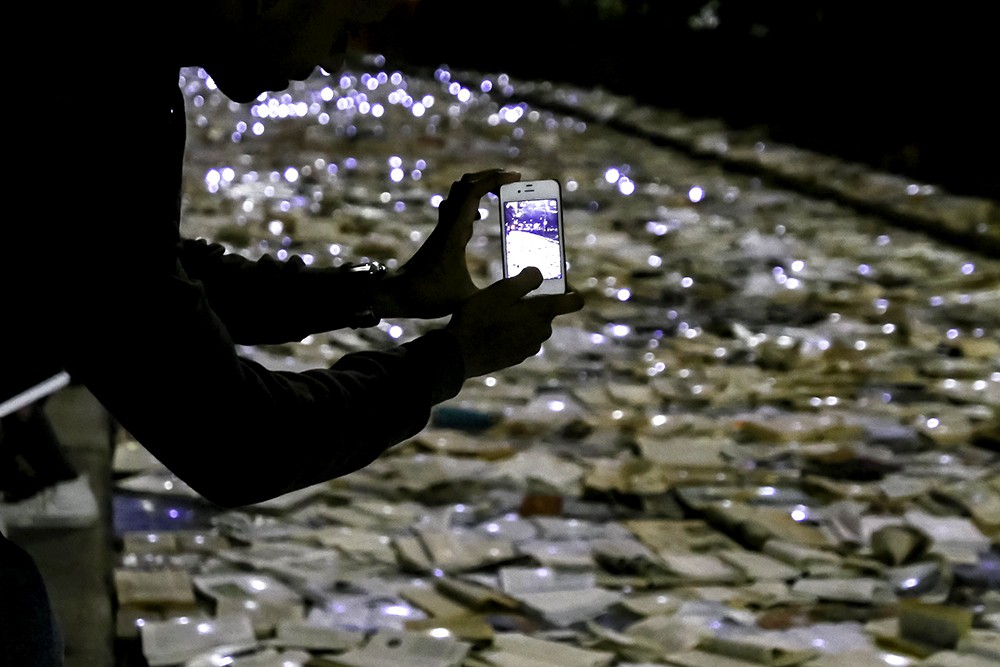 ________
Source article – Photo credits: Lola Martínez