It has been a while since the last interview right ?
So, in order to give this year a good start, we are taking back our good habits and we open 2018 with Nadia, passionate about literature and author of the blog  Le Style de ma Plume (in French)!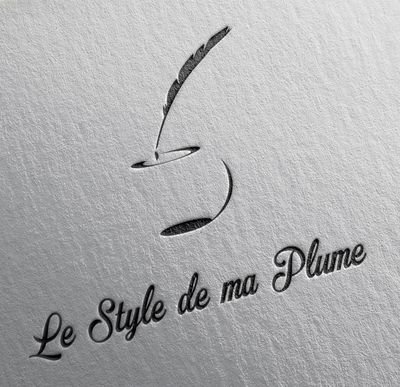 __________________________________
Introduce yourself in a few lines : You, your passions, your projects…

First of all, thank you to the BlookUp Team for your trust.
I'm Nadia from the literature blog "Le Style de ma Plume". Mom of 2 little angels, blogger, administrative employee, I love this exciting rhythm of life: Diversify my occupations while keeping my literature priorities in sight.
Could you explain to our readers what your blog is about ?

Through my blog, I wish, to share my readings in an original way, without any pretention.
In my opinion, reading is a journey of senses. So, what is more natural than sending a postcard from my current destination to my readers…
I also share interviews that I make myself, and you will discover articles as well.
I wrote for Webzines et paper magazine (Alhy magazine, Foulexpress, On behalf of the graphic designer "graphidine"…)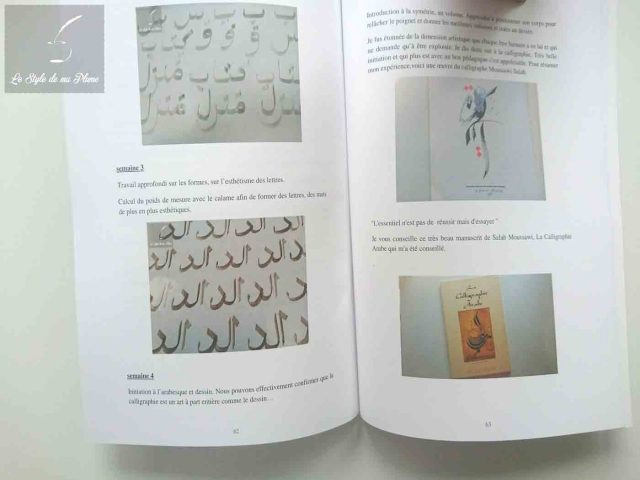 __________________________________
So far, what moment of your blogger's life was the most significant ?

The launch ! When I went from development to achievement by buying the domain name. Then by clicking on www.lestyledemaplume.com
From there, I only remember lots of beautiful encounters… Projects…
Did your passion for books and writing have a decisive influence on the idea to turn your blog into a book ?
Yes, quite… This was only logical to me. Turn my blog into a book, what an ingenious idea!
How did you hear about BlookUp ?

I spotted the concept a few months ago on the internet.
I was curious about testing it and share my experience, so I contacted you.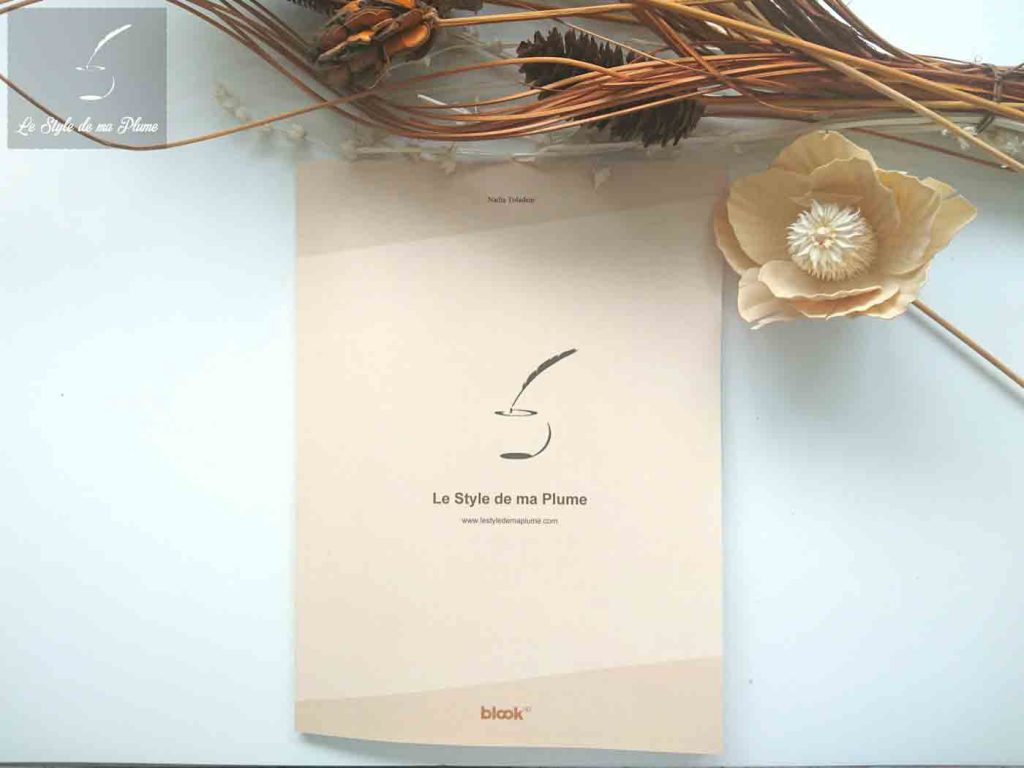 __________________________________
What are the positive elements about the platform ?

The rapidity and the intuitiveness of the platform. Overall, the platform is open to anyone, with or without computing knowledge.
What are the areas for improvement ?

For me, and as previously exposed on my blog, it was the heterogeneous quality of the photos.
Nevertheless, you explained that from now, an alert will be put in place in order to have the possibility to delete or modify the picture when one is likely to be improved.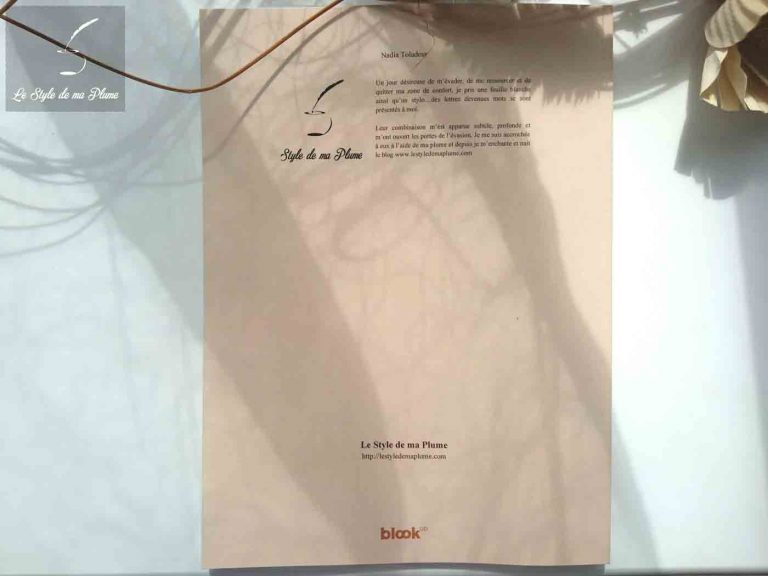 __________________________________
What do you think of the final result and what are the feedback of your surroundings?

Receiving my blog in book was a real pleasure.
I love books… The paper… but also blogging… BlookUp is a beautiful alliance between both worlds.
Would you recommend BlookUp ?

It is a huge and sincere YES!
__________________________________
A big thank to Nadia for agreeing to answer our questions, and thanks again to her for her article about us on her blog!
Visit her blog to share with her your taste for reading and writing, and find her also on :