Since 2006 the architecture magazine eVolo organizes the Skyscraper competition, a contest during which teams of architects from all over the world come up with ambitious (sometimes crazy) projects that not only challenge the limits of construction working but also rethink the way man-made buildings interact with the environment.
This year more than 400 projects have been examined by the jury, only 3 won the competition and 22 received honorable mentions, the project we are introducing today received one of these.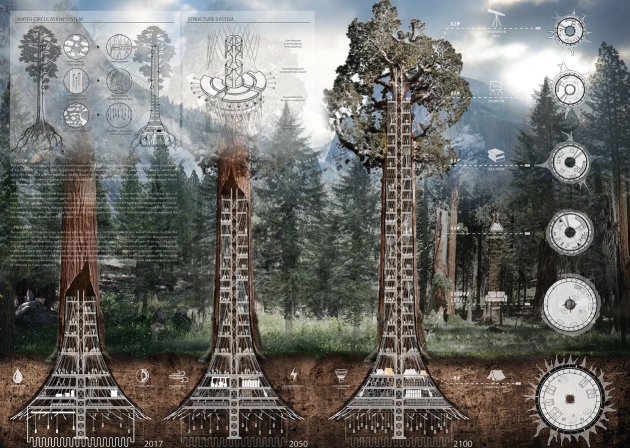 At the very heart of this team of South-Korean architects, the Giant sequoia is one of many numerous victims of human activities and although it is now protected, its life span has shortened due to climate change. In addition, the roots of this giant are very small in comparison to its height and do not grow deep in the ground; so when the core starts to rot the sequoia collapses under its own weight.
The project intends to reconcile mankind and nature with a more respectful approach of architecture by replacing the empty and/or rotting space inside the said giant in order to build skyscrapers inside that will neither harm the trees nor drastically change the landscape. The new structure build inside the sequoia acts like a new backbone that will prevent the tree from collapsing. The working space inside the "sequoiascraper" (Yup, I just made it up) should be dedicated to arts and research. A bold project that, if it ever sees the light of day, will prove that there are alternatives to bending nature to our own will and deforming the landscape. Hats off to them!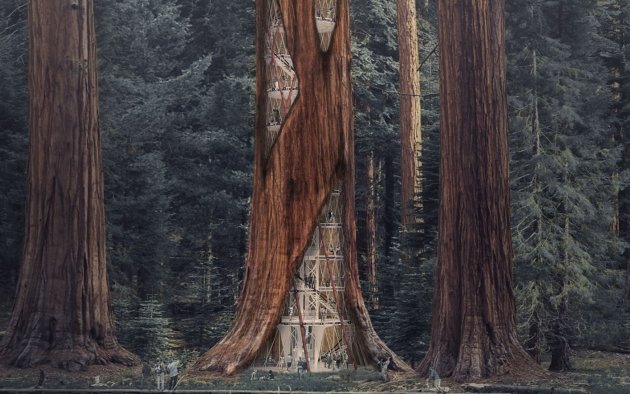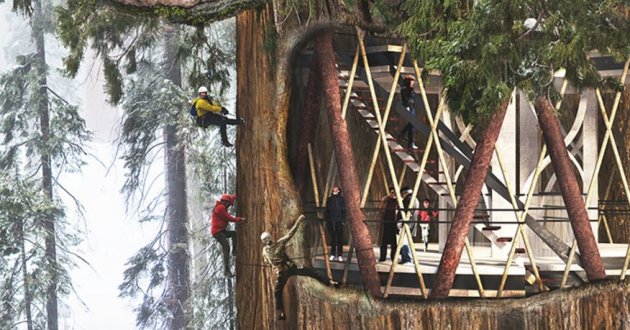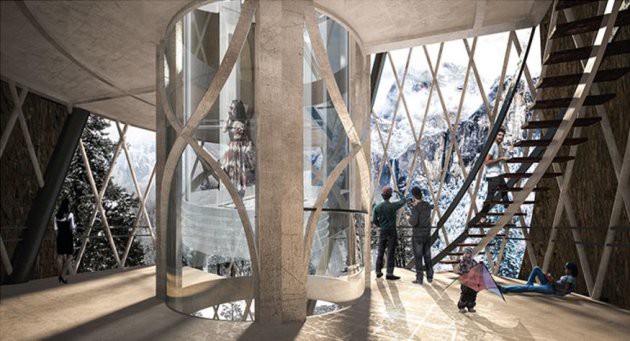 ___________________________