Preserve your digital content for free, share them and sell your blooks!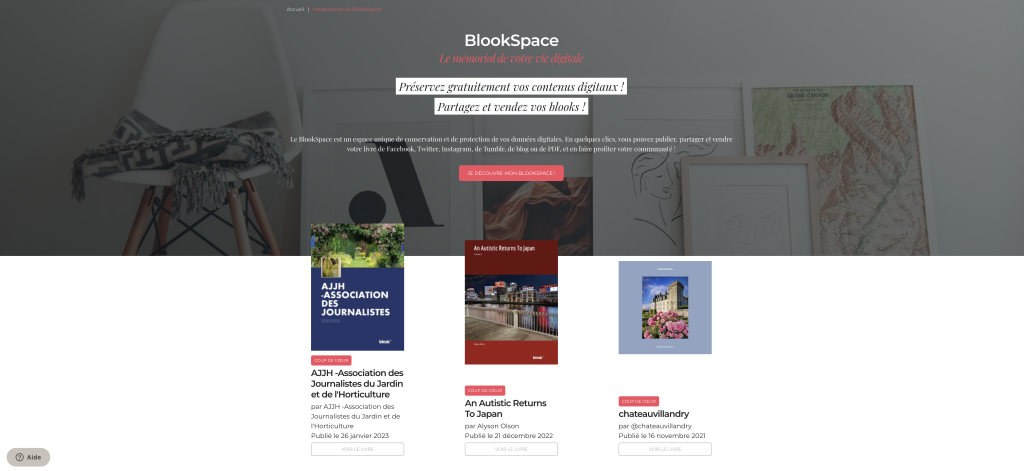 The BlookSpace is a unique marketplace for storing and protecting your digital data. In just a few clicks, you can publish and sell your Facebook, Twitter, Instagram, Tumblr, blog or PDF book, and share it with your community!
New layout has been added to our BlookSpace. Check it now!
Click here to know more on how to share and sell your blook.