The peculiarity of social media platforms is even the densest content can vanish within seconds in news feeds. In this context, the study, analysis and archiving of these contents can be a work as colossal as it is time-consuming. Unless you call BlookUp!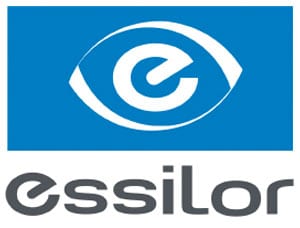 Essilor and BlookUp 's interview
Essilor France wanted to archive its online activity while raising awareness among its employees and the other services of Essilor Europe and Group about their social media initiatives. Jean-Lin Henno, digital marketing manager of Essilor France, talks about the use of blooks by his department.
Let's start from the beginning, how many Essilor blooks have you created?
Jean-Lin Henno : We printed the Facebook blook and the Top 100 Instagram blook of Essilor France, as well as the Facebook and the top 100 Instagram blooks of La Bonne Vue, our educational website for the general public.
What purposes have the blooks served?
J.L.H : Our blooks are yearbook substitutes, and have been distributed to the various management teams of Essilor: France, Europe and Group. These materials have been excellent tools to promote our work internally, with other departments.
Our service managers also benefit from blooks. For example, the sales teams use it with our clients, the communications department uses it for press relations.
We also use our blooks as archives, where we go back to see how we have dealt with a certain subject at a given point in time. This is more convenient than browsing the history of our posts directly on Facebook or Instagram!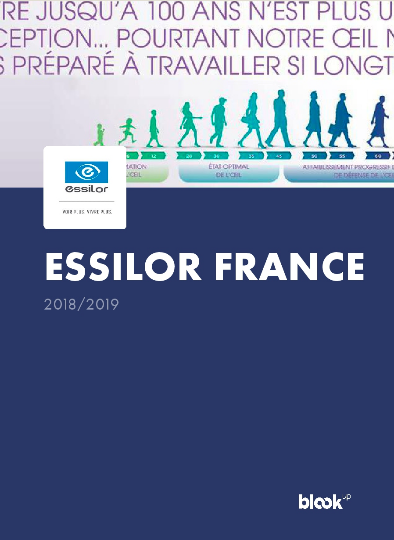 "These materials have been excellent tools to promote our work internally, with other departments"
What objectives were you hoping to achieve with the blooks?
J.L.H : Initially, we wanted to internally share our annual activity on social networks, in a new and innovative way. The blooks are a great way to synthesize our actions over a year. The paper format makes this material concrete, makes it easier for all staff to share, and makes it possible to understand the density and variety of the shared content.
The blook is also interesting to do retrospective work. Through these books, employees are immersed in what has been produced. Since the publications are classified by month and by performance it gives an excellent overview of our online activity.
It also allowed me, as a service manager, to measure the best vectors, compare content, appreciate the graphics of posts and establish a general observation on publications in order to judge their performance.
Discover our range of professional social media blooks…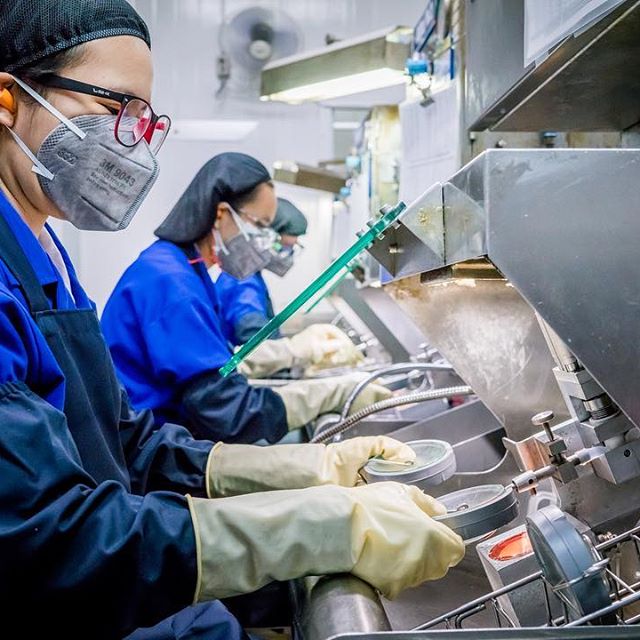 "The paper format makes this material concrete, makes it easier for all staff to share"
What were your impressions when you discovered the blooks?
J.L.H. : Very positive, the idea is very good. It is original to see digital content in paper form, to be able to look at it with others or to exchange it with one another. I find the concept very innovative.
And the reactions of the collaborators to whom you offered it?
J.L.H :Our employees were seduced by the object, which they too found innovative. They also appreciated the fact that the blook materializes a year of work of our social media team. It is also a very positive tool for our community managers since this tool enhances their work!
Are you planning to create more blooks in 2019?
J.L.H : I still have some nice things to do with our current blooks, for example I am going take them them to a trade show at the end of September in order to show opticians all the work we have done. Our social media platforms are communications outlets for them, it is content that they share. In that context, I find it very interesting to present them this content in the form of blook! Given the feedback we get from our internal teams, our press contacts and our customers, it is very likely that we will renew the experience with BlookUp!

We would like to thank Jean-Lin Henno for answering our questions!