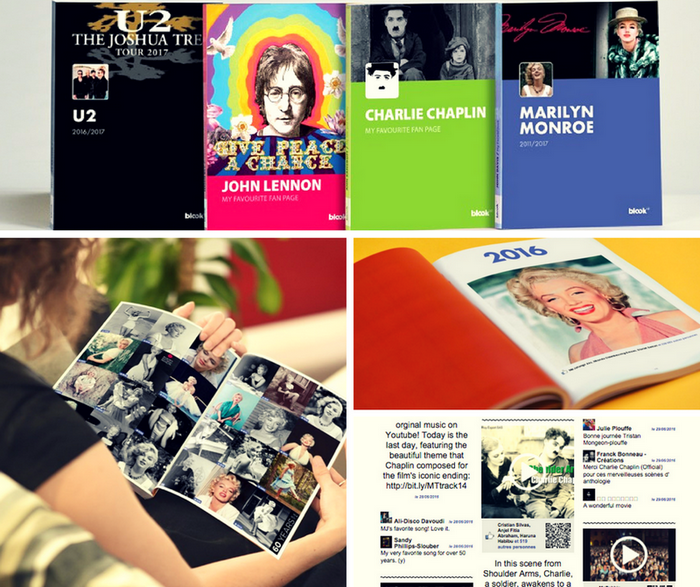 Well, you already knew that thanks to BlookUp you could print the book of your Facebook profile, of your Personal and professional Pages… But did you know that you can also print…
The book of your Fan pages!
Do you like John Lennon, U2 or Kanye West? Did you hit the "like" button or have you already subscribed to the Facebook page of Charlie Chaplin, the Dalai Lama or Kim Kardashian?
Quickly and easily import all the contents of your favorite Facebook fan page, its publications, photos, videos, comments… Everything you like about your favorite star!
How to create and order your fan book?
It's very simple, and we even updated our presentation to make the selection of your pages more enjoyable!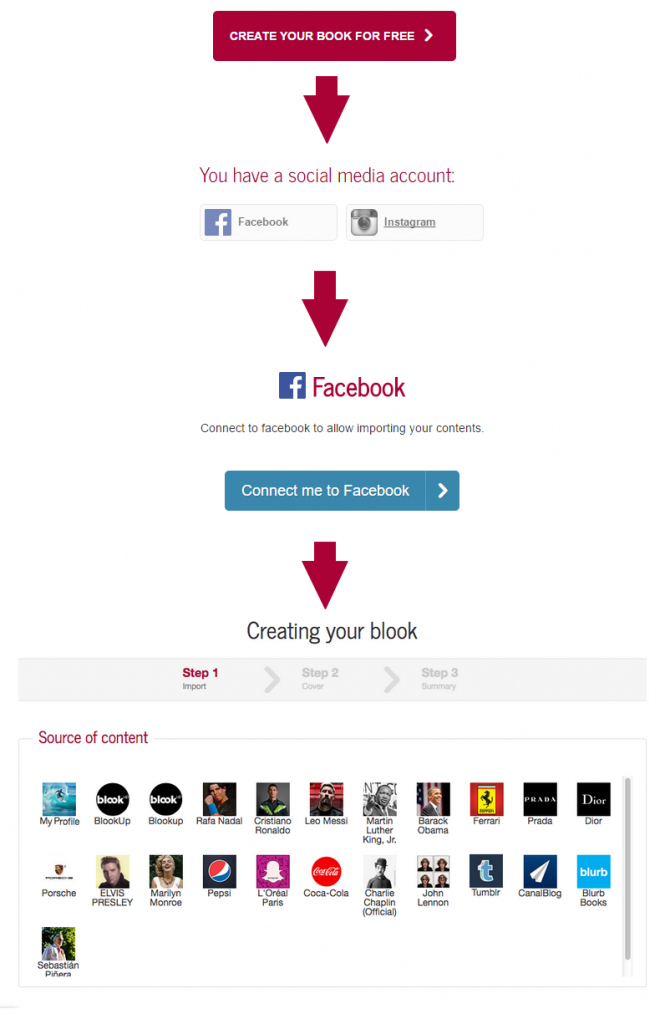 Select the time period you want, customize the content, theme color, front and back cover, check your final preview… You like the result? Order your book online and receive it within 15 working days to the address of your choice.
Imagine having the Facebook book of your favorite music group, your favorite star or commercial brand in your hand! Imagine surprising a relative or a friend by offering him/her the compilation of the best anecdotes of his/her favorite star: It's possible now, thanks to BlookUp!
And enjoy 20% off your order with the VALENTINEBLOOK coupon code, valid until 02/13/2017 so you can enjoy it until Valentine's Day!
So what Facebook fan page will you print the book?